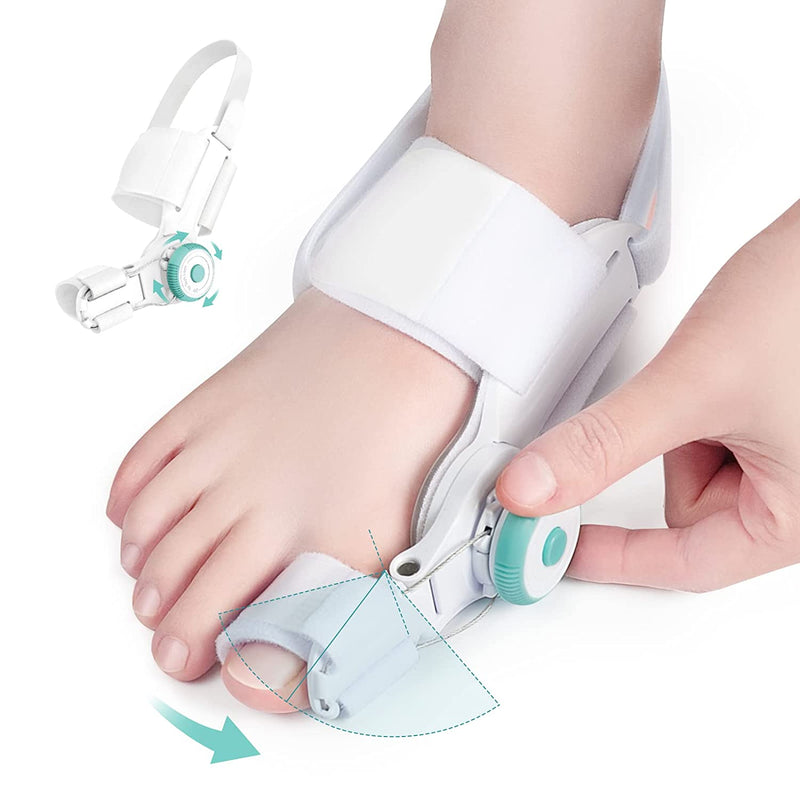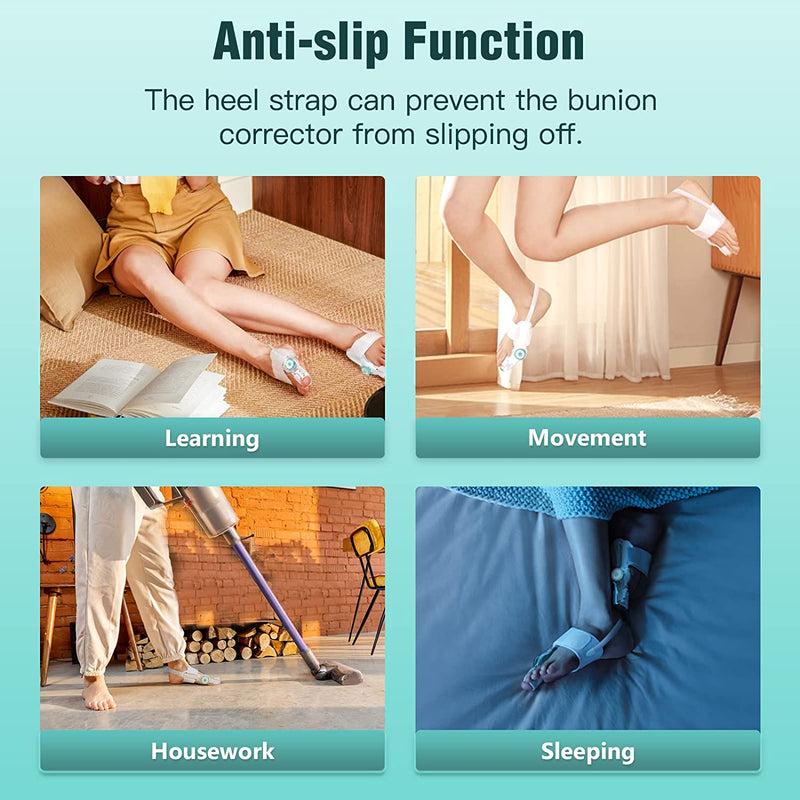 【Bunion Pain Relief】This Bunion Splint could effectively relieve bunion pain. Featured with a soft silicone inner pad, bunion toe corrector straightener provides cushioning and prevents the bunion toes from rubbing against other toes. When wearing the bunion straighteners, you will have a comfortable experience and get maximum relief from bunion pain. The bunion correction are recommended for home use and [should not be worn in shoes].

【Unique Knob Design】TENICORE Bunion Corrector can keep your toes away from hallux valgus, overlapping toes, hammer toes, crooked toes and other foot problems with new toe correction technique. The adjustable knob design can accurately adjust the correction angle according to the degree of valgus. With 160 degree flexible rotation, big toe straightener will readjust the toes to their natural position.

【Breathable & Anti-slip】Made of high quality material, provide comfortable and breathable wearing experience without feeling stuffy and sweaty even in summer. The heel strap provides anti-slip function to prevent the toe splint from slipping off in movement.

【One Size Fits Most】With the easy-to-clean and reusable Velcro straps, TENICORE Toe Corrector is adjustable to fit most foot sizes and is suitable for both men and women. The Velcro straps can also keep the bunion corrector in the place.

【Excellent After-sale Service】The package includes 1 upgraded bunion corrector with heel strap. The upgraded toe corrector is more convenient to use, thus making it unnecessary to pair it with other accessories. Therefore, this product does not include separator and exercise belt. If you have any question and dissatisfaction after purchasing, please feel free to contact the customer service at any time, and we will reply to you within 24 hours to solve your problems. In addition, you can enjoy a one month return and replacement service.