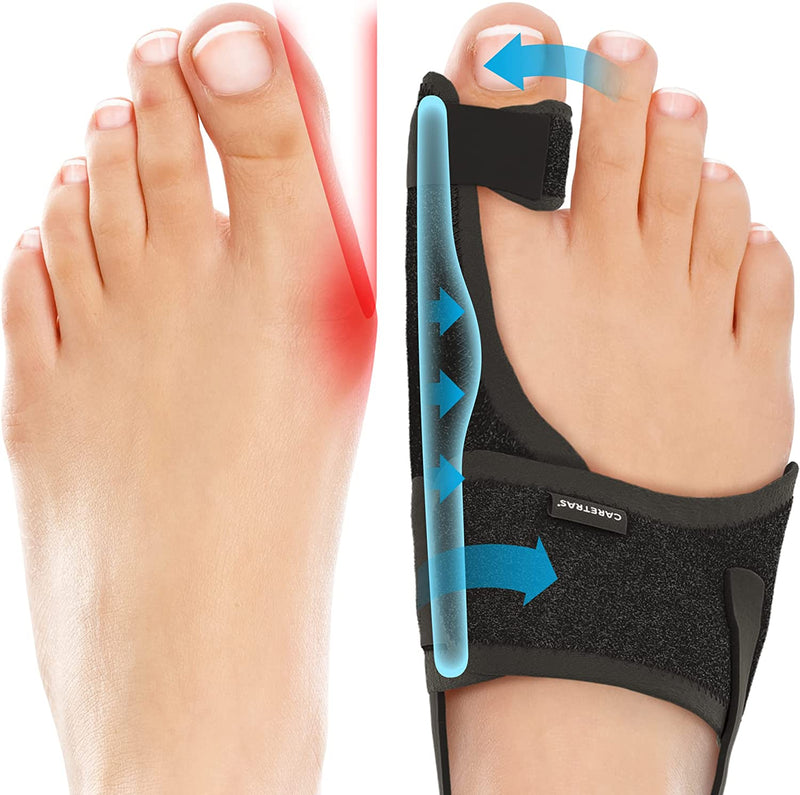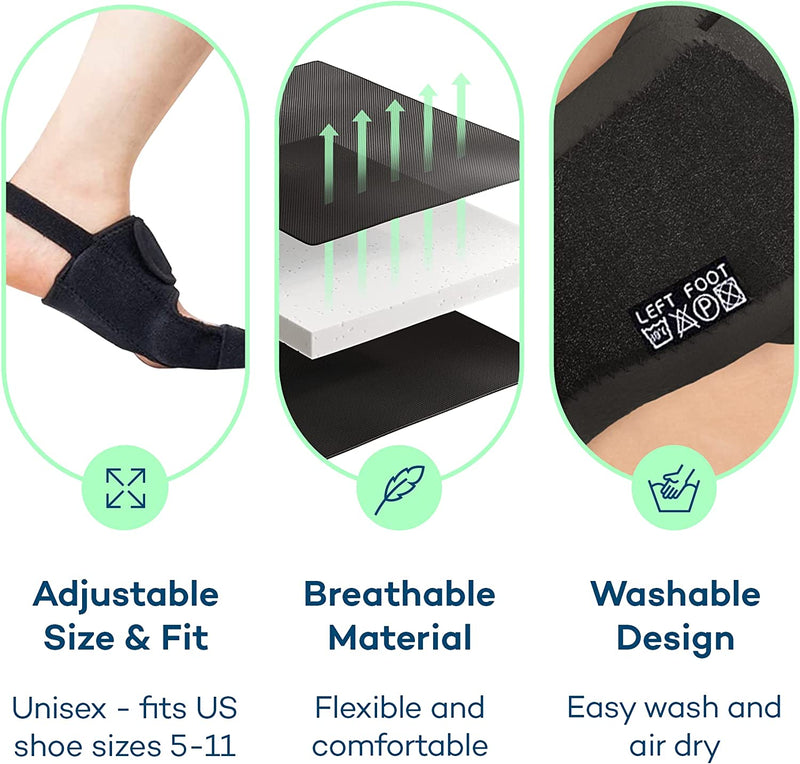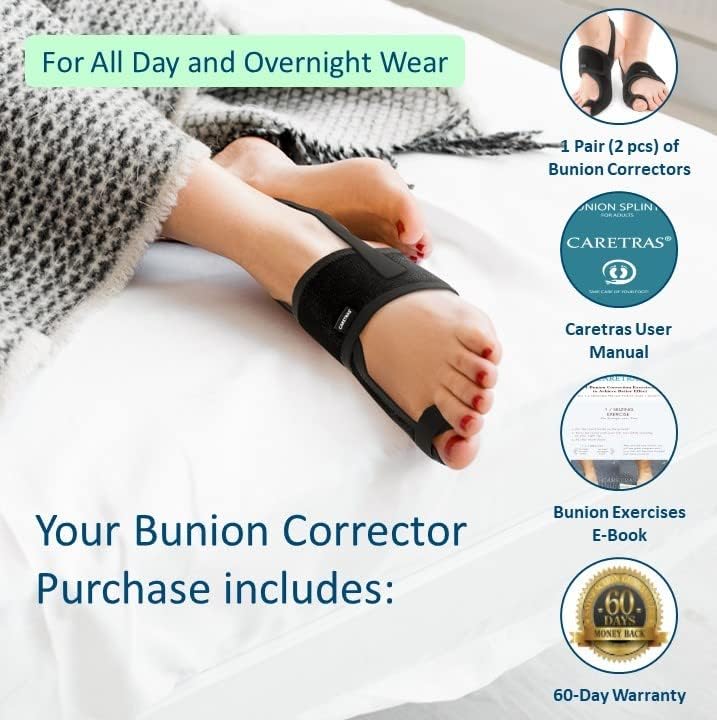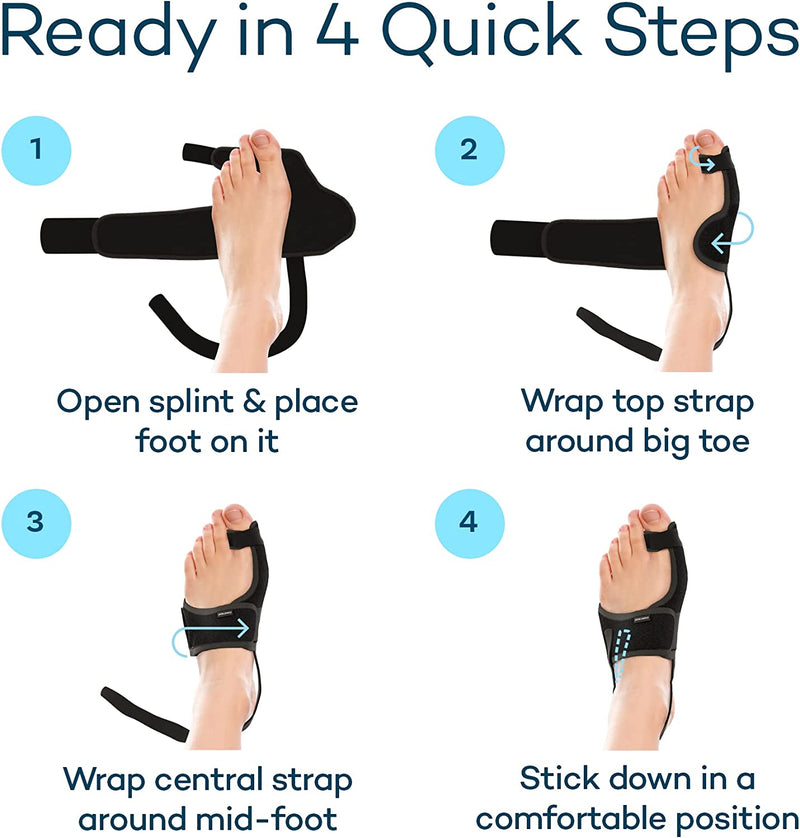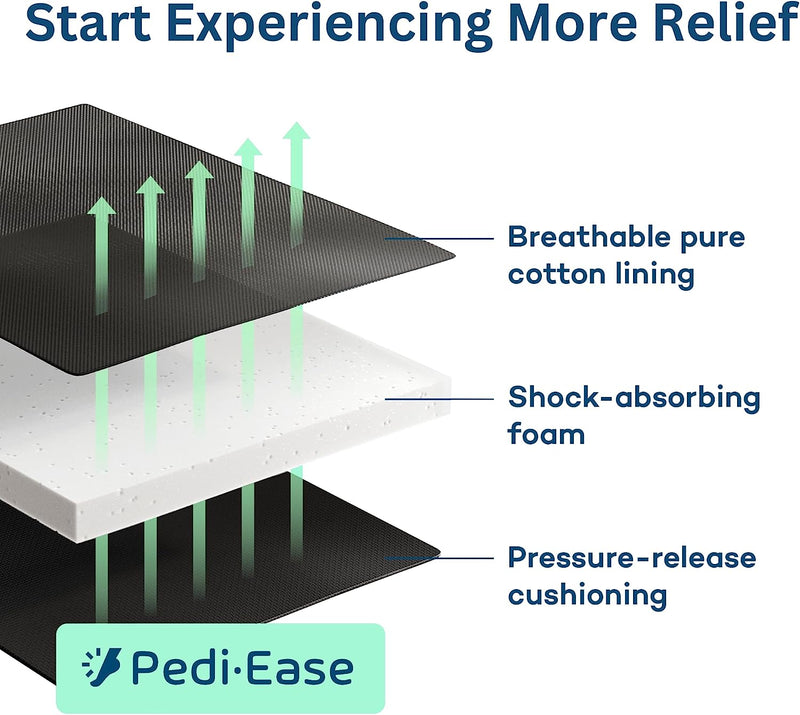 FOOT EXPERT DEVELOPED, ADVANCED BUNION TECHNOLOGY

HELP TO ALLEVIATE BUNION PAIN: Our Pedi-Ease 3-layer cushioning can help provide users with more COMFORT, INSTANT and ONGOING RELIEF for bunion pain, arthritis, and post-surgery discomfort. The ergonomically designed bunion corrector shape can help REDUCE FRICTION and ABSORB PRESSURE—unlike some other bunion splints, which can increase tenderness.

CREATED BY PROFESSIONALS AND TRUSTED BY OUR USERS: Developed by a team of foot experts, our easy-to-use bunion & toe corrector is the result of research on exploring ways to provide bunion relief for men and women. We've sold over 250,000 UNITS to date and continue to sell to customers who trust our product and the results it delivers.

HIGHLY RATED & RECOMMENDED BY LIVESTRONG AND CUSTOMERS: We've received THOUSANDS of highly rated positive feedback and have been recognized by Livestrong, Well+Good , and verywellhealth as best bunion corrector and flexible option.

DAY AND OVERNIGHT SUPPORT: Our bunion corrector for women and men is not a miracle fix to Hallux Valgus but will help alleviate discomfort. Use our bunion corrector 20 minutes a day and overnight for additional foot brace support.

ADJUSTABLE & FLEXIBLE FIT FOR USE SIZES 5-11: Other brands' cut into feet, and others slip off very easily. Our flexible orthopedic bunion corrector for WOMEN and MEN secures with three NON-SLIP STRAPS around the heel, instep, and big toe.

DURABLE & EASY TO WEAR: Our toe bunion corrector for women and men is made from high quality elastane, reinforced with multi-layer stitching, so it's more durable than cheaper bunion pad alternatives. Lightweight and easy to wear, our corrector has a breathable cotton lining, shock absorbing foam, and pressure release cushioning that helps keep feet fresh, dry and comfortable.

SATISFACTION GUARANTEE: At Caretras, our goal is to help provide support, delivery (same day if possible), and relief. There is a full purchase price refund within 30 days of your purchase and a 60 day full replacement warranty on your Bunion splints for any manufacturing defect. Purchase your bunion corrector with confidence!