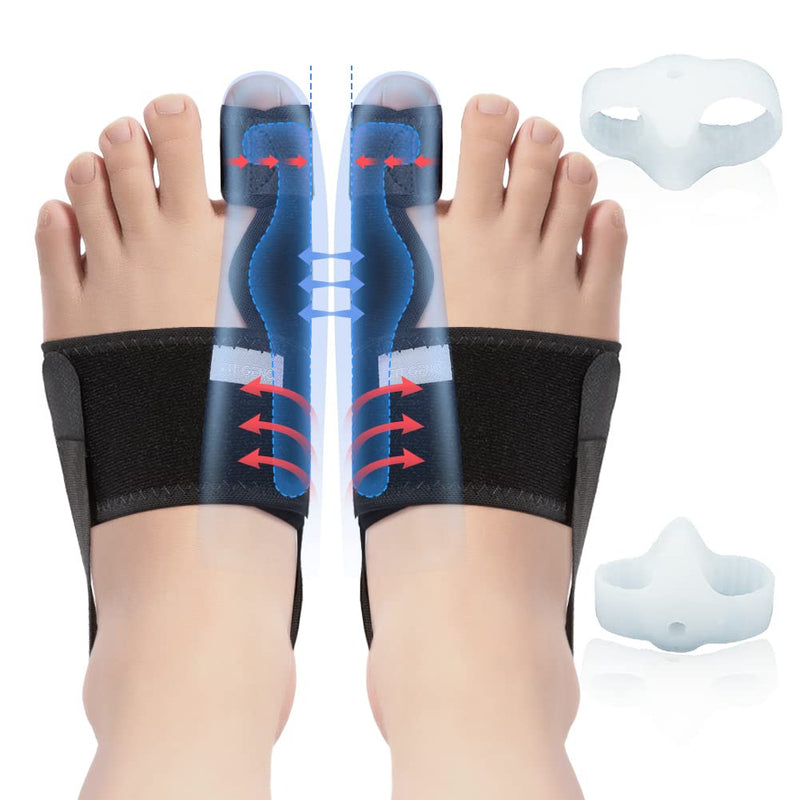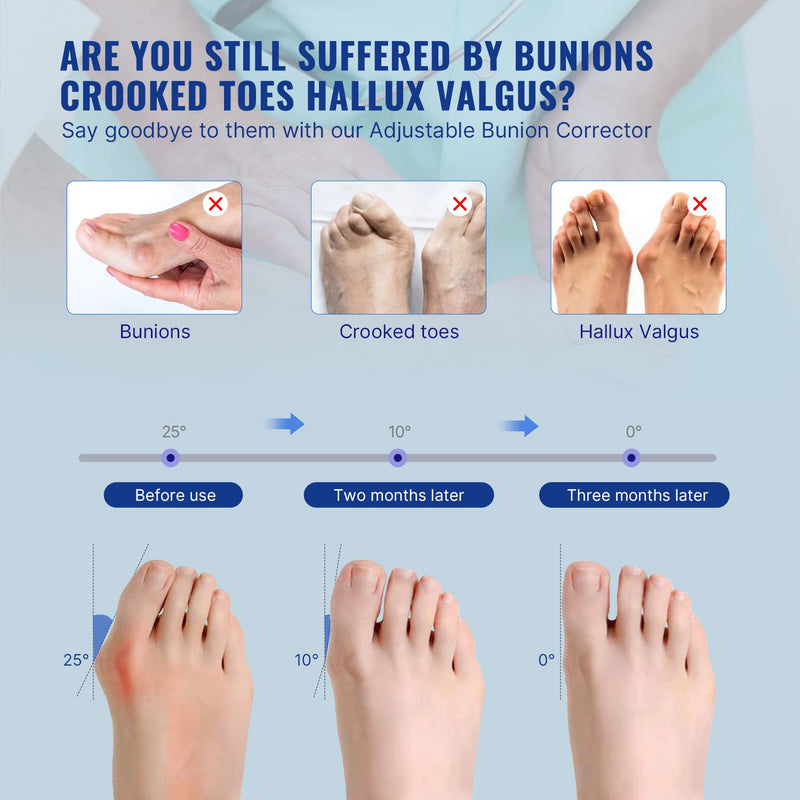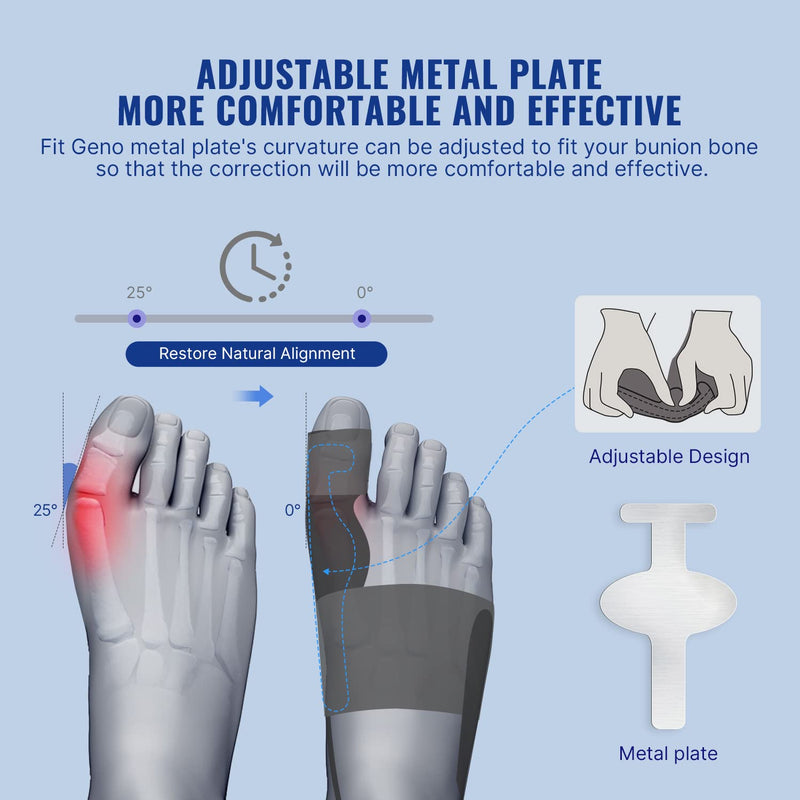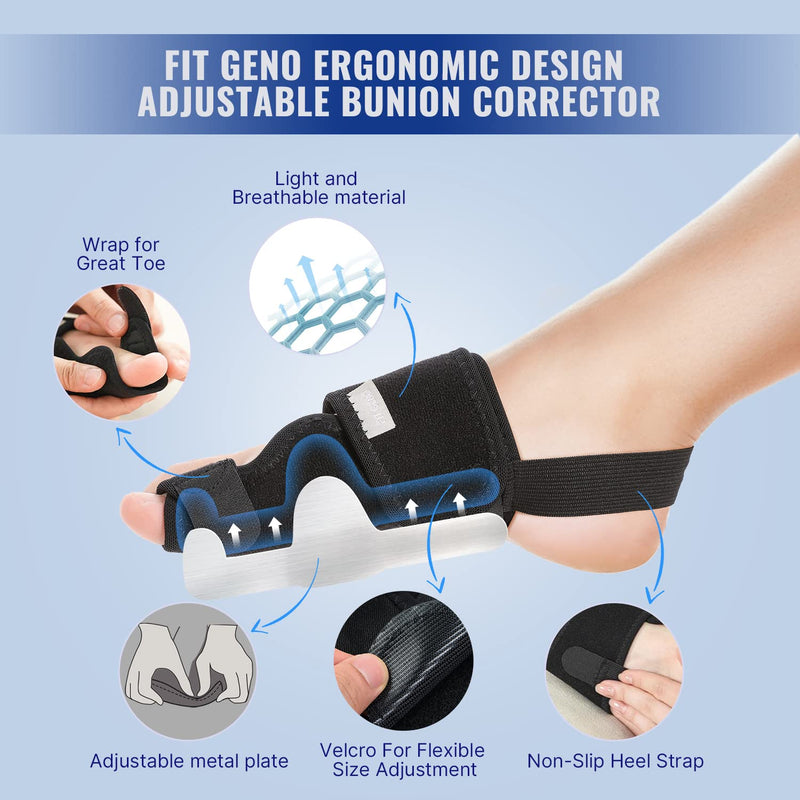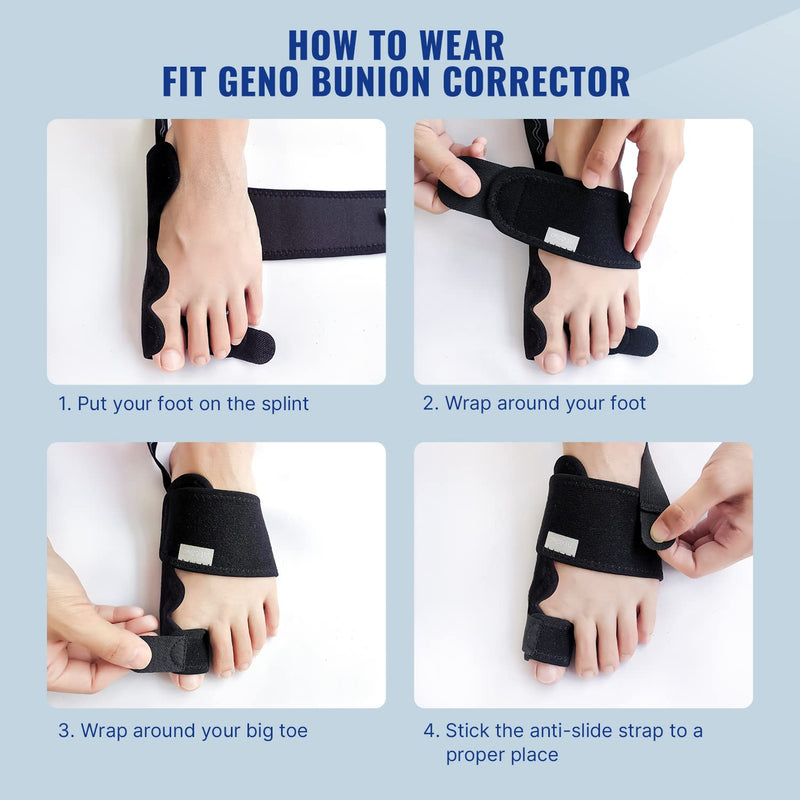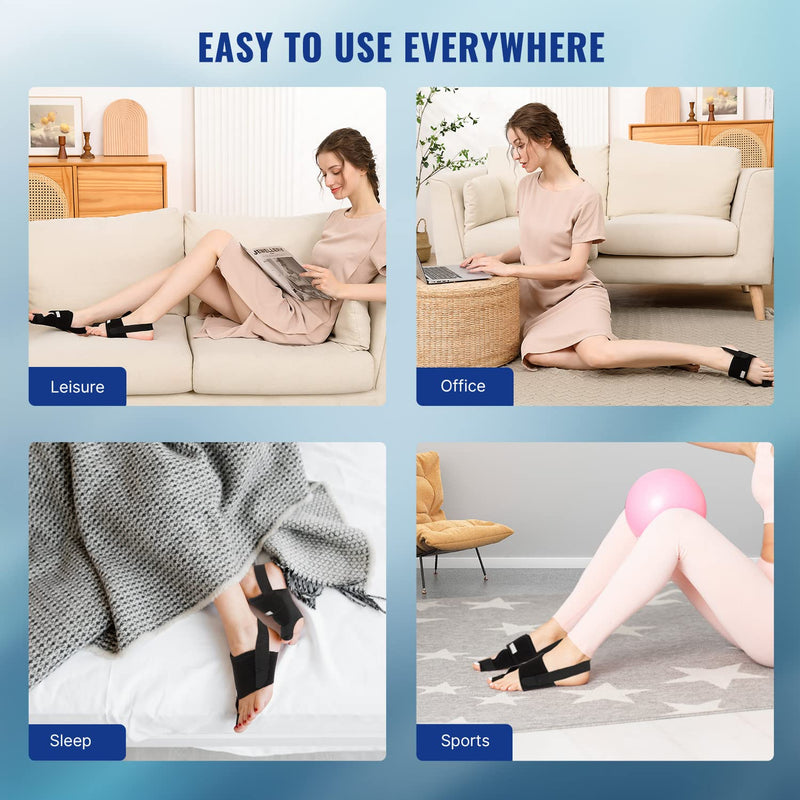 ADJUSTABLE BUNION CORRECTOR FOR MEN AND WOMEN –FitGeno's flexible bunion corrector has an adjustable aluminum plate so it's ideal and customizable for feet of all sizes for both men and women.

EXCELLENT BUNION RELIEF –These bunion pads have a non-slip design that makes sure your feet remain in theright position, you can wear this with flat shoes, slippers, and sandals. We don't recommend using them with heels.

BREATHABLE AND LIGHTWEIGHT –These bunion relief socks are durable and lightweight. They are made from an elastic fabric with a breathablecotton lining. You can wear it inside your shoes.

DAY AND NIGHT FLEXIBLE BUNION CORRECTOR –Our bunion relief and toe separator will help you alleviate any pain you may feel from bunions, blisters, post-surgery, and arthritis. You can use them for 20 minutes a day or overnight for more support.

GOODBYE TOE BLISTERS AND BUNIONS –Flexible orthopedic bunion corrector fit snug around your foot while reducing friction and absorbing pressure to avoid tenderness when on your feet.