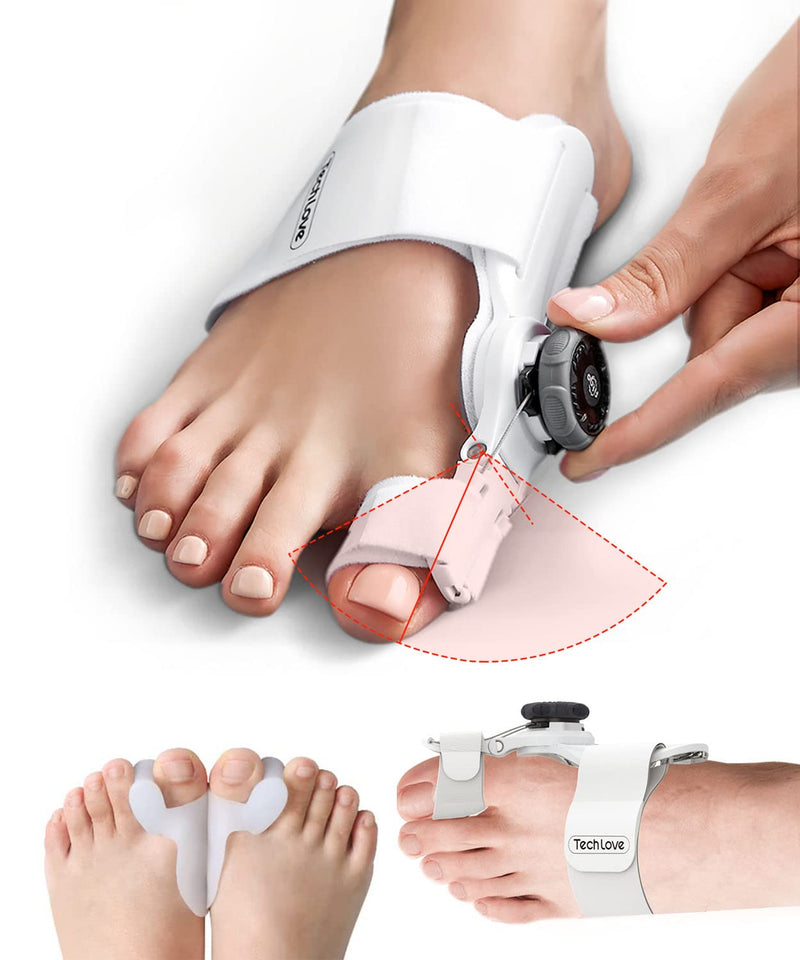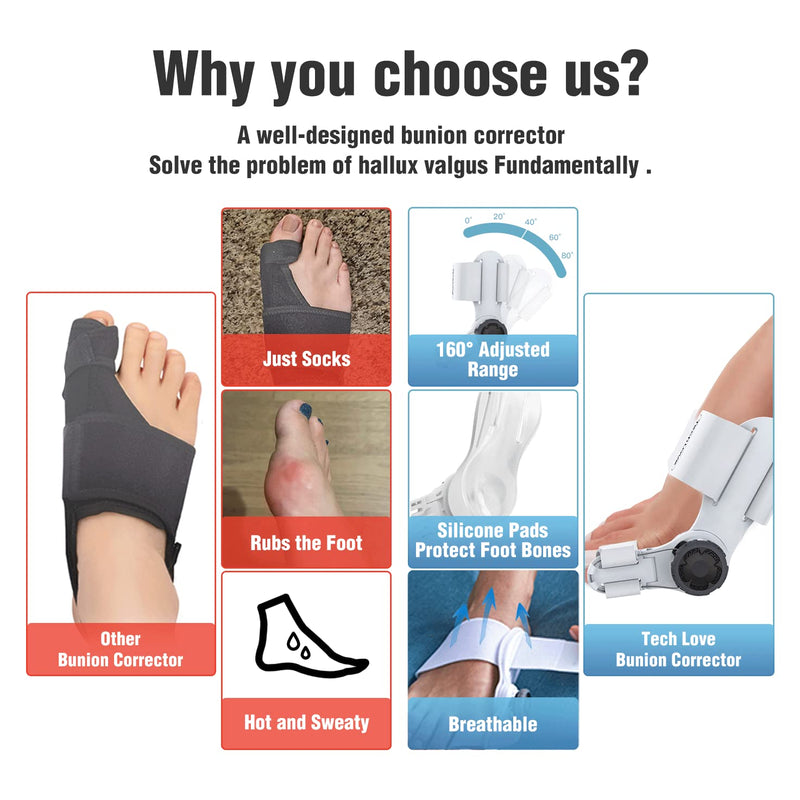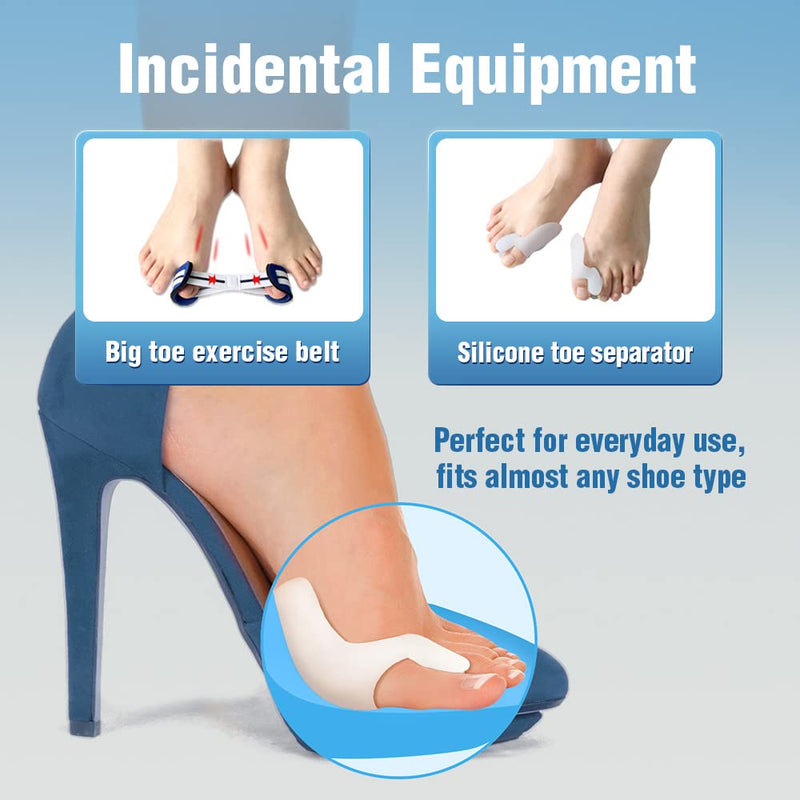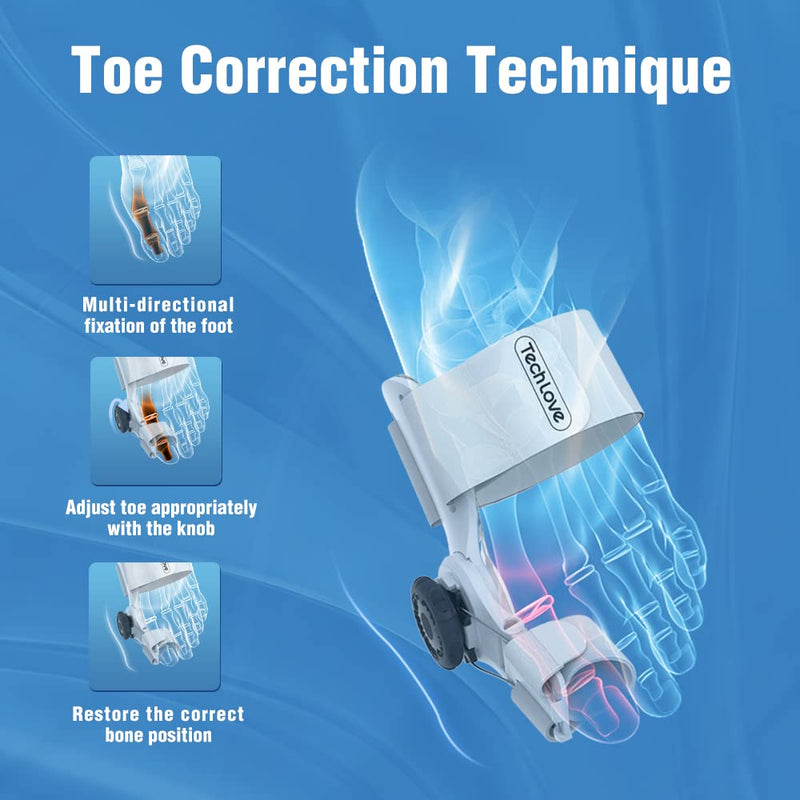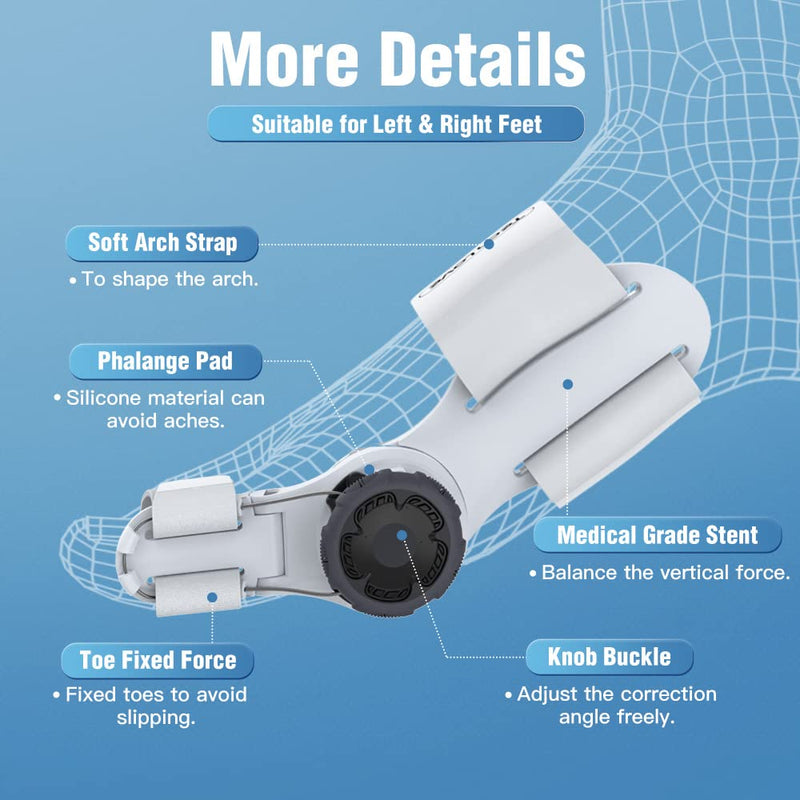 [Creative Knob Design] Upgraded version of the Strap type orthotic, the knob design can freely adjust the correction angle according to the degree of valgus, and the scale adjustment can accurately adjust the correction angle. At the same time, the bunion toe straightener correction force is stronger, which can also be used for moderate or serious valgus.

[24 Hours Care Day-night Support Kit] Carefully-selected 5-pcs set, including Day-night Support: bunion corrector (1 pc), Daily In-Shoe Support: toe separators (1 pair), Daily Exercise: hallux valgus exercise band (1 pc)and spare correction belt (1 pc). Provide all-day protection.

[Realigns the Toes Correctly] This toe straightener can help repair overlapping toes, hammer toes, hallux valgus, crooked toes and other foot problems. It can relieve Bunion and Hallux Valgus pain. By wearing a bunion protector, bunion splint will readjust the toes to their natural position.

[One Size Fits Everyone] The bunion corrector for women and men suitable for left & right feet.It can be adjusted to provide a comfortable fit. It is suitable for all sizes and can be used on both male and female feet. Flexible rotation at 180 degrees does not affect daily home corrections.

[Professional Material] Made of high-quality materials, the bunion toe straightener can relieve hallux valgus to the greatest extent. The soft and easy-to-clean silicone inner pad can be used repeatedly. The creative steel wire design can be used in different correction periods to improve comfort.