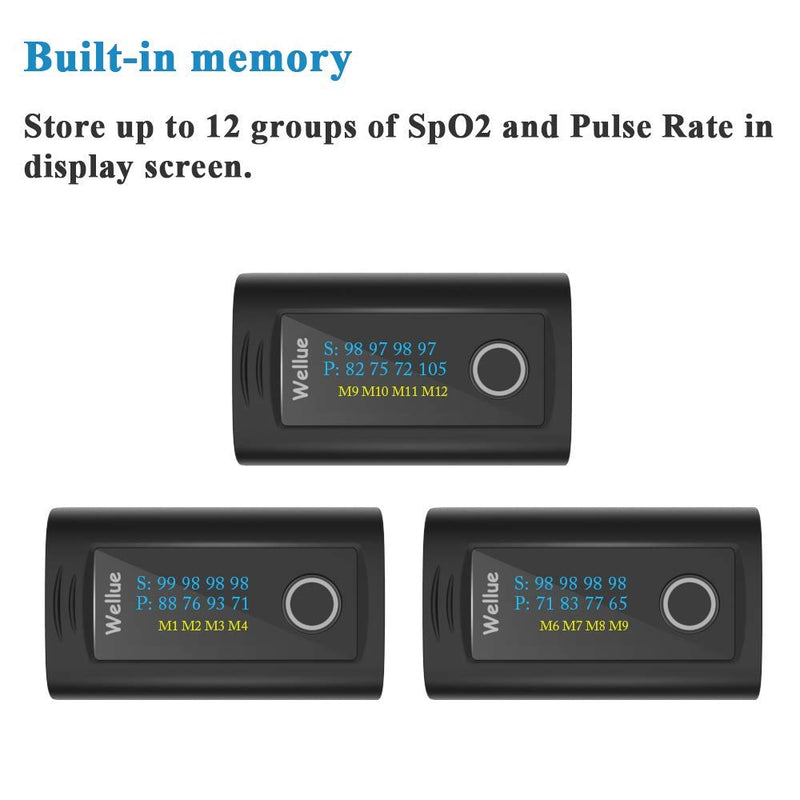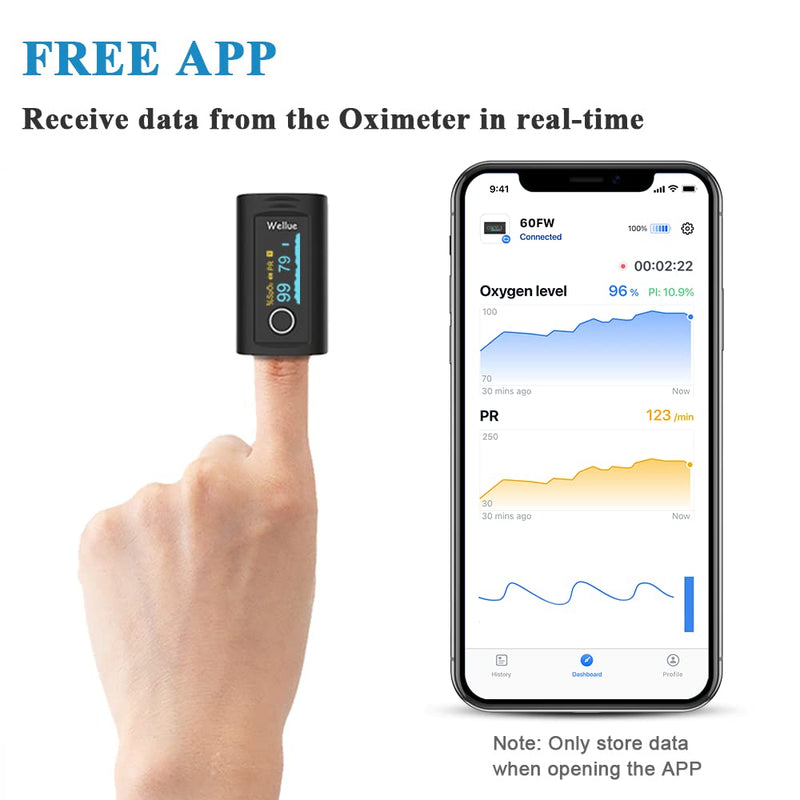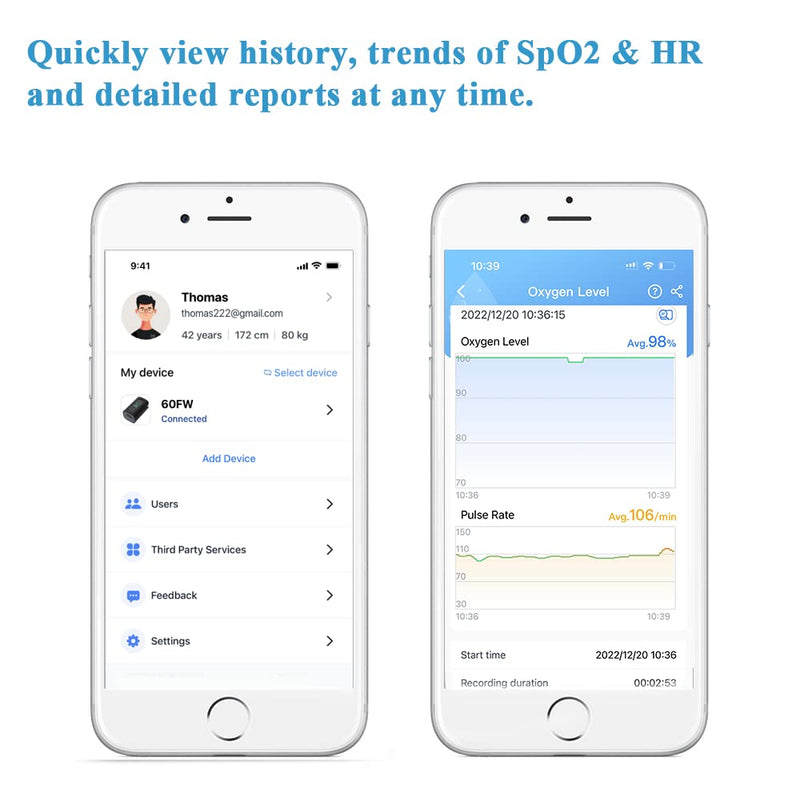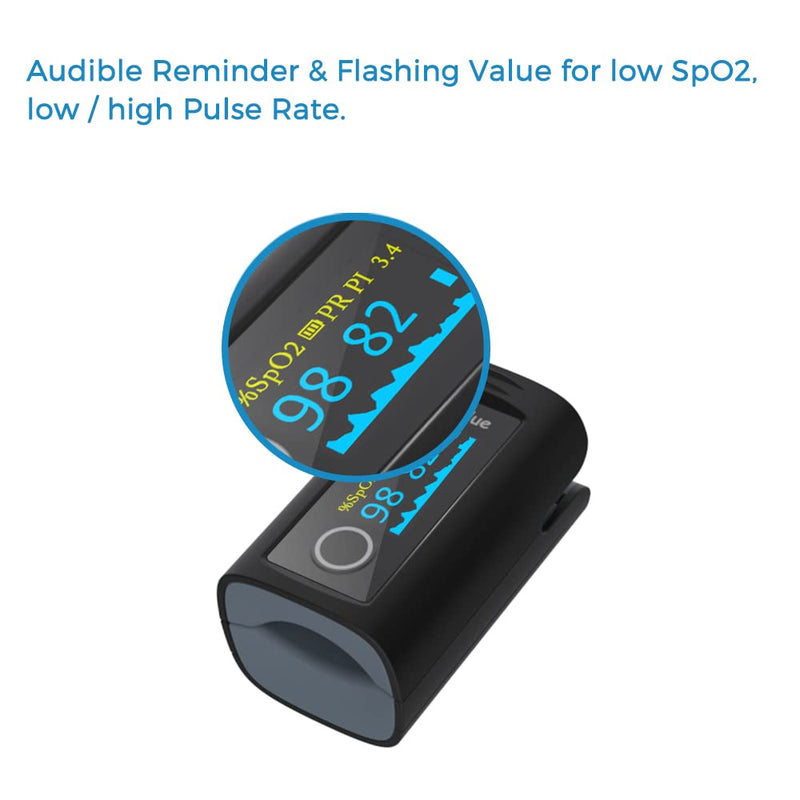 ACCURATE AND RELIABLE: Our oximeter finger with pulse accurately measures SpO2 and Pulse Rate in 8 seconds. Automatically powers on/off.

FREE APP for ANDROID & iOS: Automatically receive data from the finger oxygen monitor in real-time, and store the received data. View the stored data at any time. Only synchronize and store data while opening the APP.

BUILD-IN MEMORY: Up to 12 groups data of Oxygen Level, Pulse Rate and Perfusion Index in record list screen. Quickly view your last 12 times historical data with one click.

SMART REMINDER: If O2 level or pulse rate exceeds the preset limit, the device will beep to remind you automatically and the readings will flash on the screen.

COME WITH ACCESSORIES: Includes 2 x AAA batteries placed and removed easily, a carry pouch to protect the oxygen reader, and a lanyard for convenient carry.

NOTE: It's not a medical device. This device is for Sports and Aviation use only and not intended for medical use.