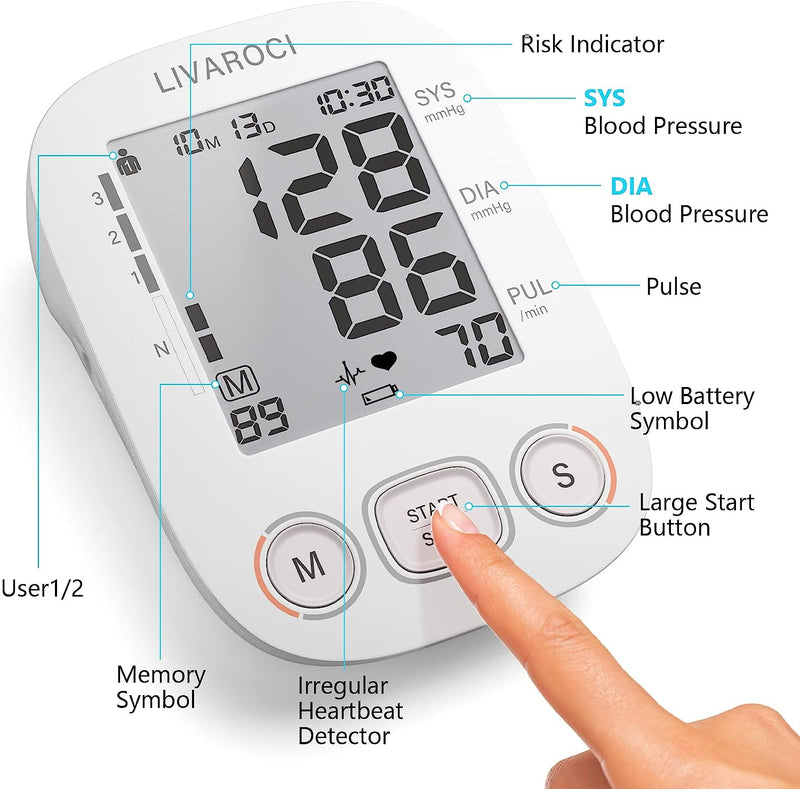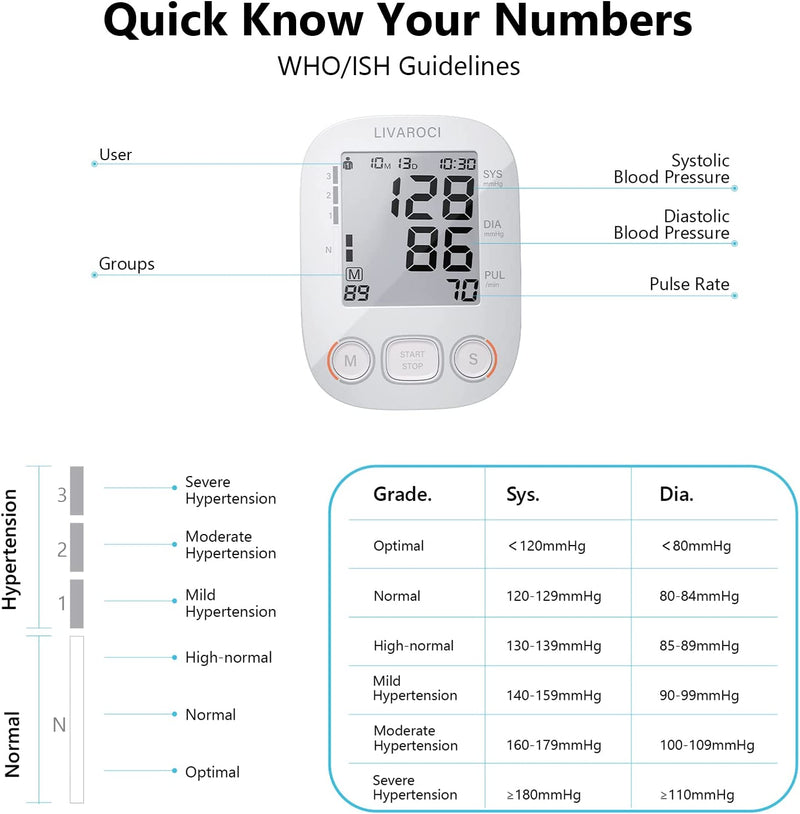 Clinical Accuracy: Blood Pressure Monitors for home use with 2022 version smart chip,provide accurate readings based on thousands of clinical data collected from hypertension patients.

Adjustable Blood Pressure Cuff arm: automatic blood pressure machine for upper arm, adjustable wide cuff made of nylon with velcro design for more durable and breathable, fits upper arms range from 9-17"(22-42 cm) in circumference.

2 Users X 90 Memories: store up to 99 readings with date and time stamp for 2 users, perfect for keeping daily blood pressure record for parents or grandparents. Monitor your blood pressure trends matters.

Irregular Heart rate Detection: comes with WHO based indicator for your know blood pressure readings. Heartbeat monitor with irregular heartbeat detection. A heart rate number shows the blood pressure value on the screen after blood pressure testing.

Two Power Options: equipped with USB cable instead of batteries for the bp machine for more environment friendly and light weight. Nylon carry bag make it portable bp kit designed for you to keep tracking your systolic and diastolic blood pressure and a pulse on travel or trip.

What's in Box: 1x blood pressure monitor, 1x arm cuff, 1x USB cable ( battery & AC adapter not included), 1 x user manual.