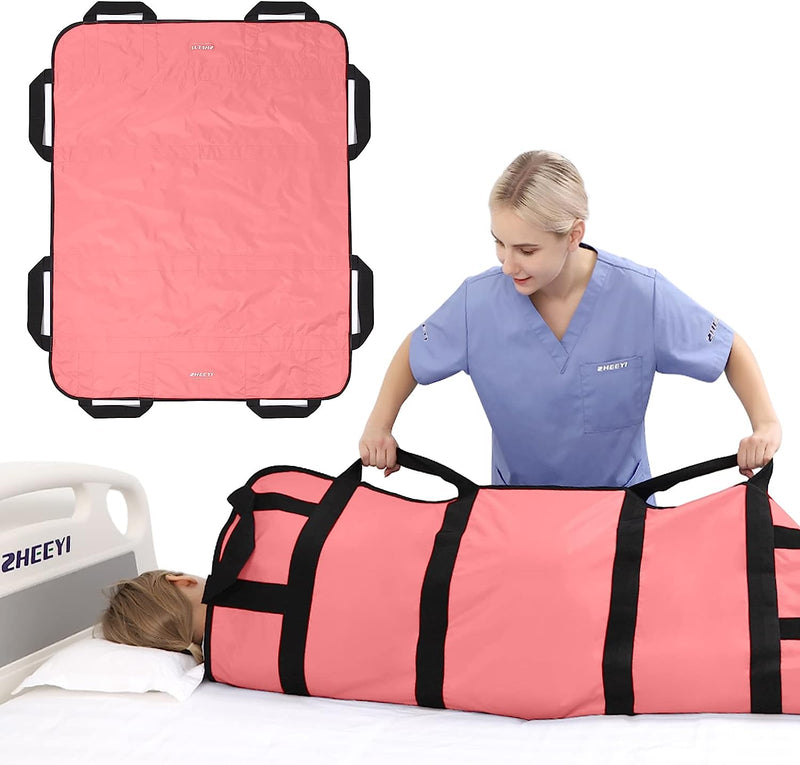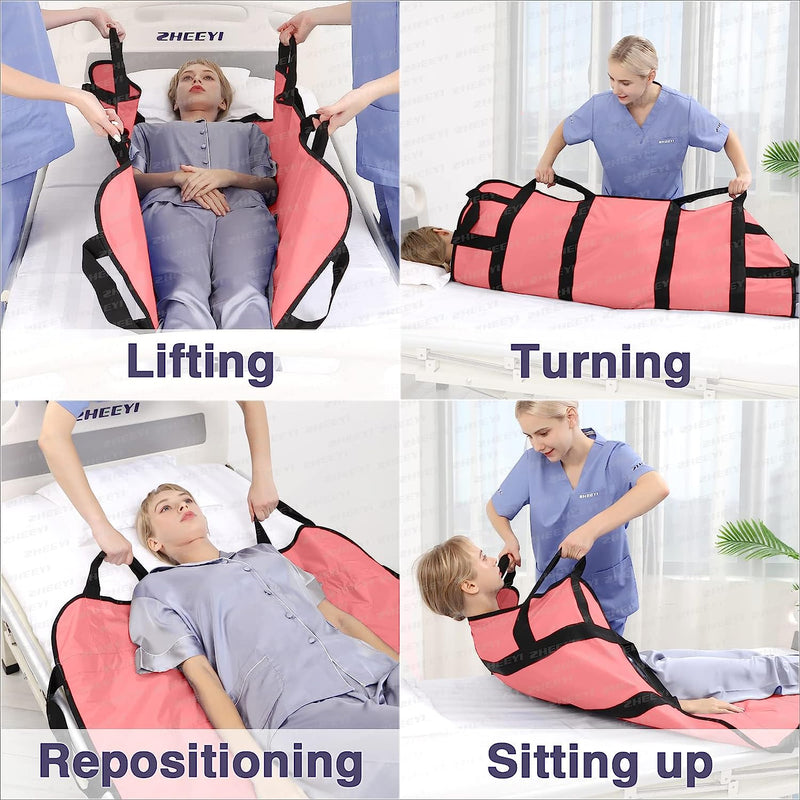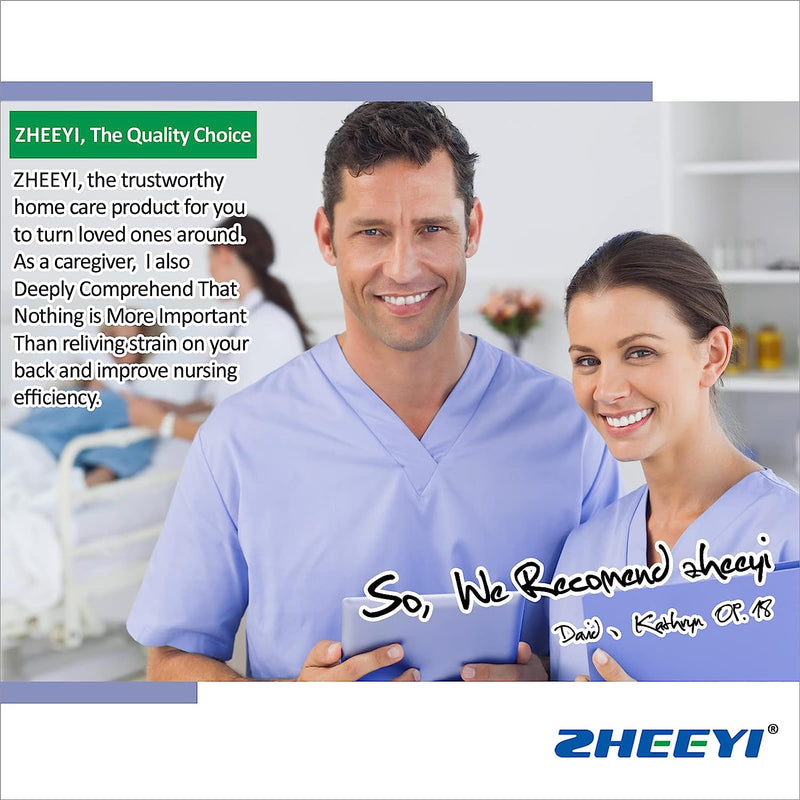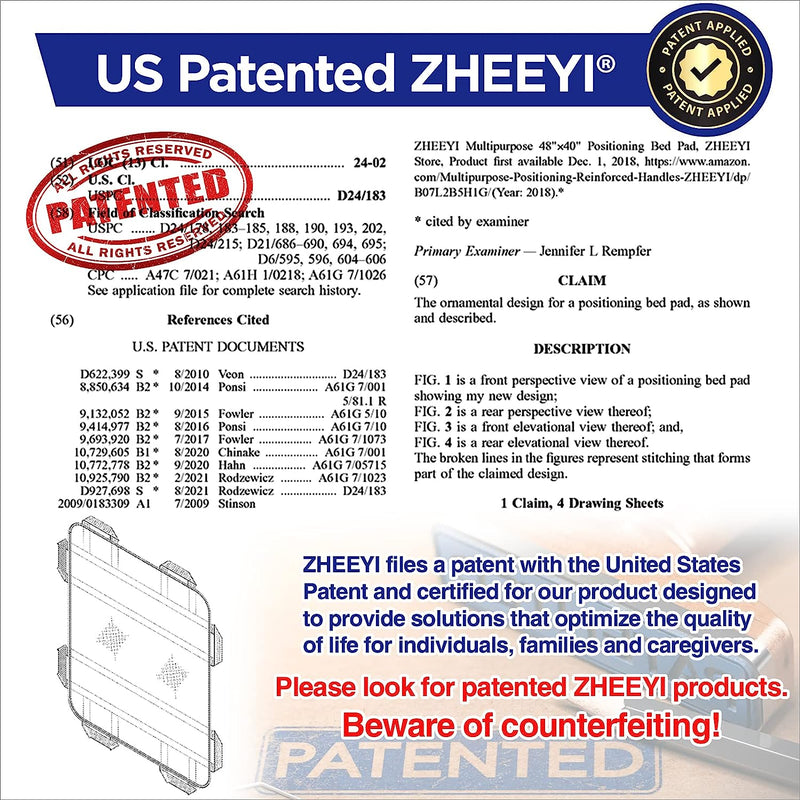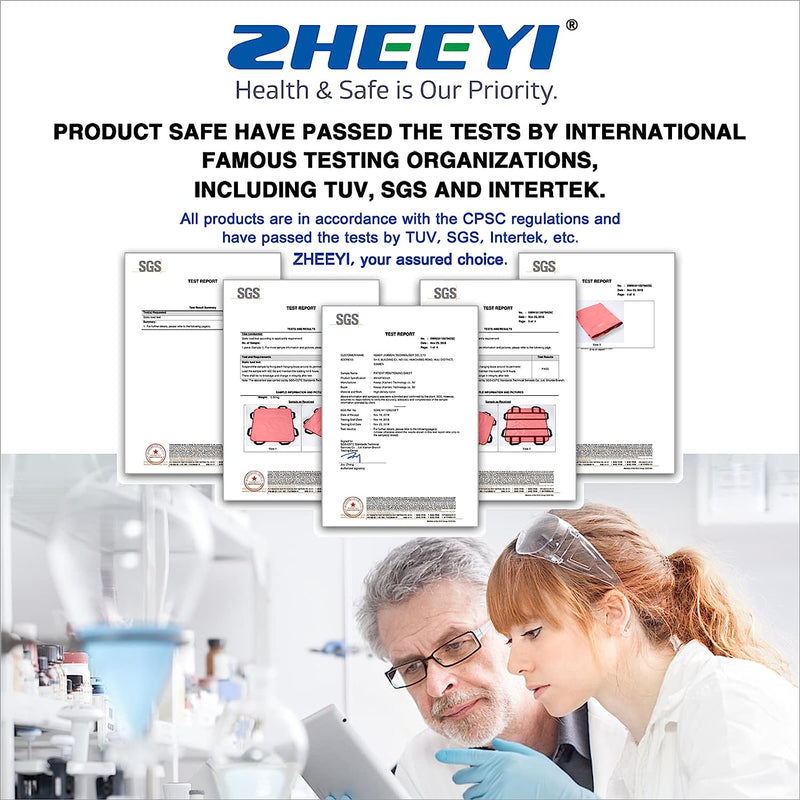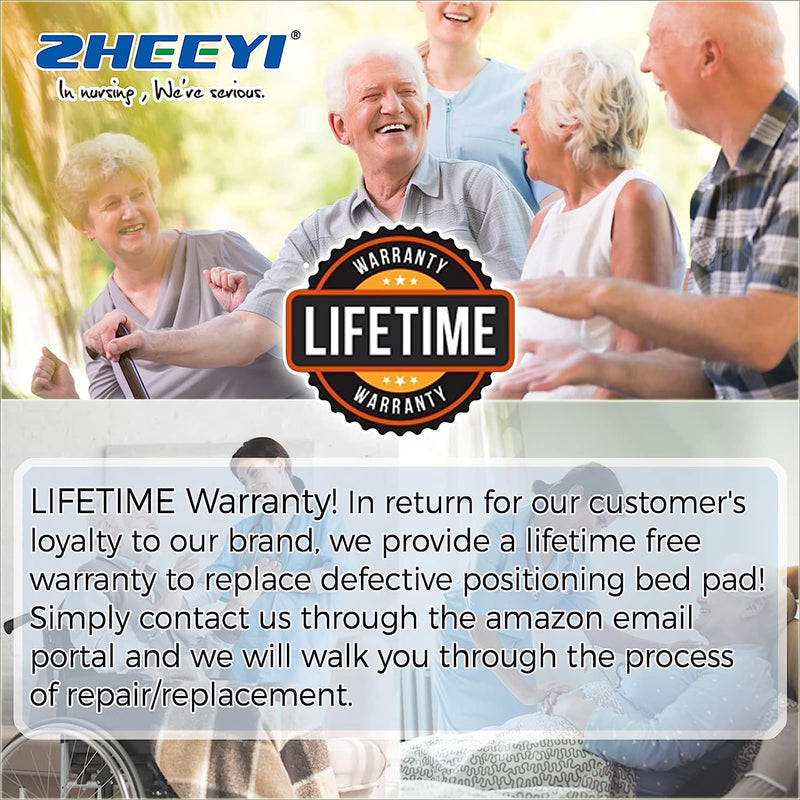 🏆【US PATENTED ZHEEYI PRODUCT】HELP YOUR LOVED ONES SIT UP & MOVE WITH CONFIDENCE with the ZHEEYI patented innovative positioning bed pad. This practical bed sheet will help you take care of your loved ones or people with limited mobility without the slightest discomfort.

✅ TURNING, REPOSITIONING & LIFTING MADE EASY! Our double-sided nylon fabric transfer sheet is equipped with 8 heavy-duty, reinforced handles that will help you transfer, reposition, turn or lift any people with limited mobility with relative ease.

✅ NEED A WATERPROOF & REUSABLE TRANSFER SHEET? Unlike all those cheaply-made draw sheets, the ZHEEYI pad is made from lightweight nylon fabric, which is not only breathable, but also waterproof (nylon fabric is waterproof, nylon webbing is not waterproof). As a result, in an emergency, you can protect your sheets in case of any accidents.

✅ DISCOVER THE MOM-APPROVED TRANSFER SHEET! Maintaining the ZHEEYI 48" x 40" bed sheet for loved ones is a breeze, since it's 100% machine-washable. All you have to do is slip it in your washing machine, natural air drying and reuse!

✅ GET YOUR PREMIUM POSITIONING BED PAD NOW 100% RISK-FREE! In the improbable case that you are not 100% satisfied with your reliable and versatile turning sheet, we promise to offer you a prompt and full refund. No questions asked! What are you waiting for?