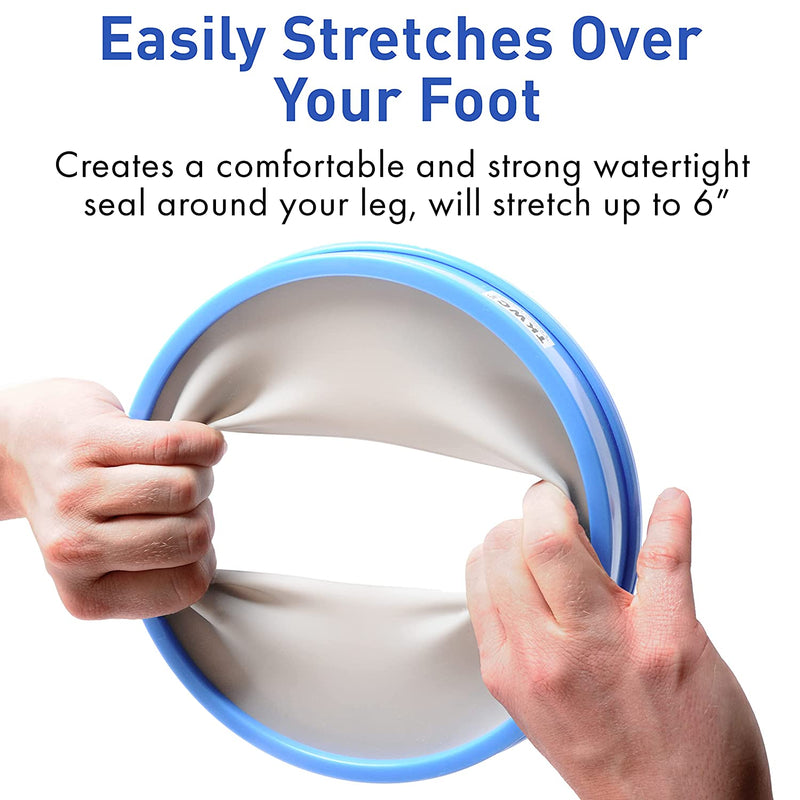 Ideal for the WATERTIGHT PROTECTION of casts, bandages, rashes, abrasions, burns, cuts, wounds, IV & PICC Lines.

REUSABLE and QUALITY made. The cast cover is made of a heavy duty vinyl that can be reused for approximately 6-8 weeks.

EASY APPLICATION. It is easy to put on, just slide it up and over your foot until the seal makes contact with your skin.

Designed to fit EVERYONE in the family. Unique diaphragm allows for custom, secure fit around your leg.

Made with NON-LATEX materials. The "seal" is made from a non-latex material and stretches easy to accommodates most size legs and casts.