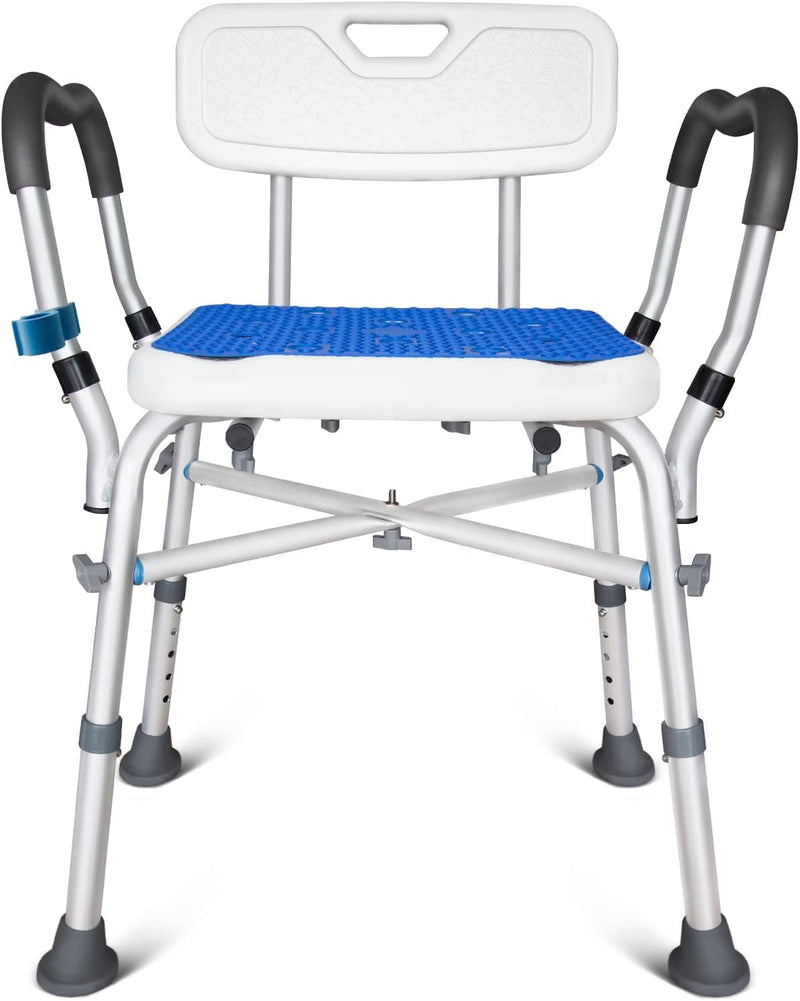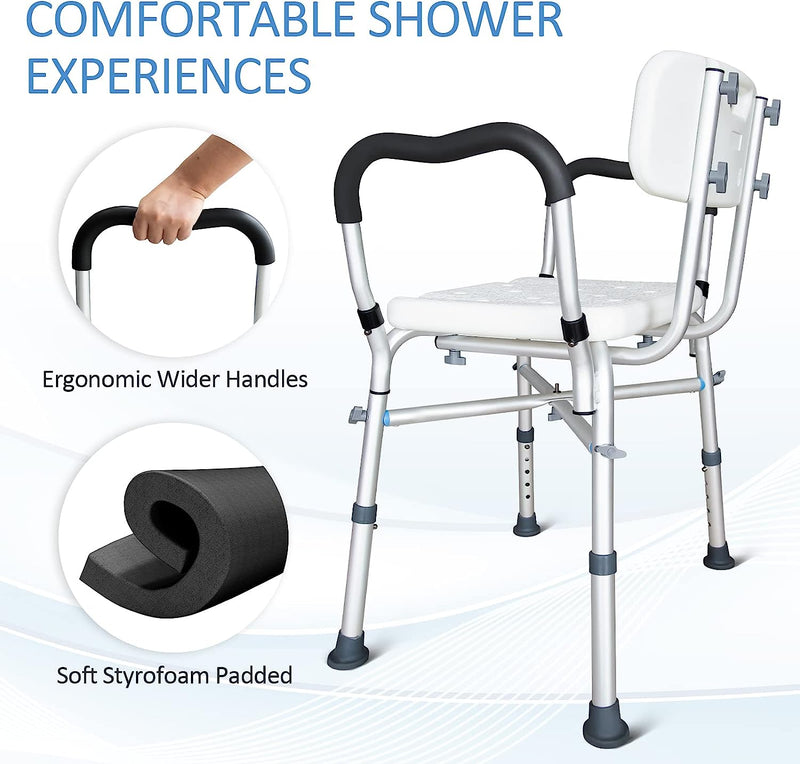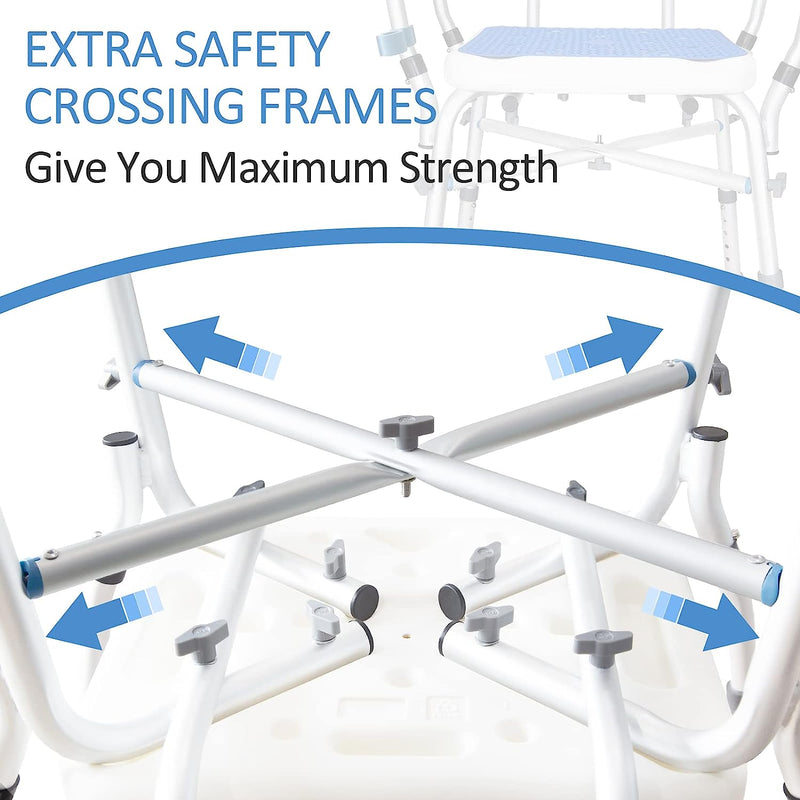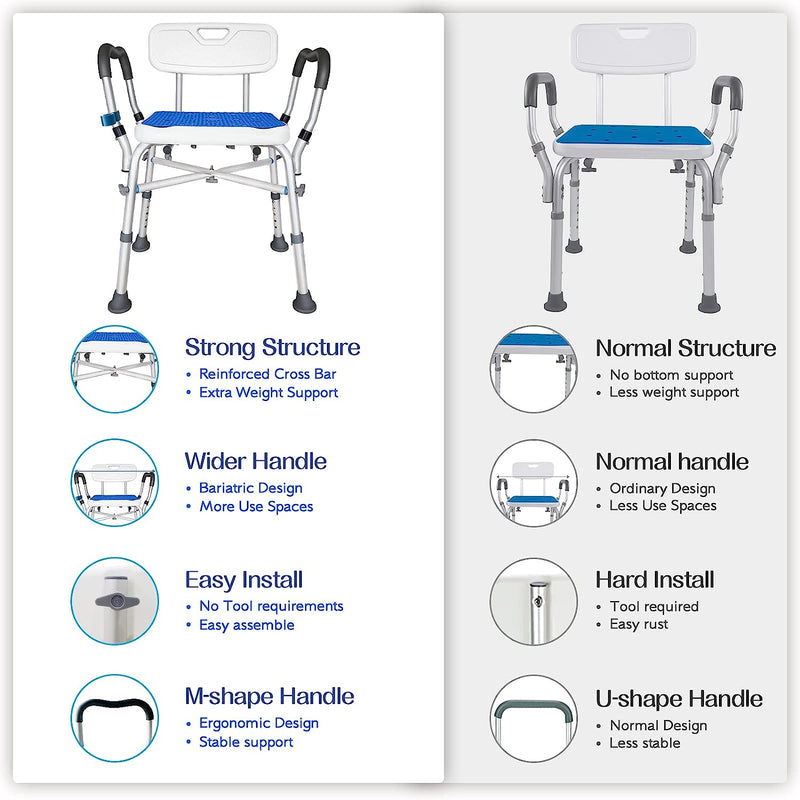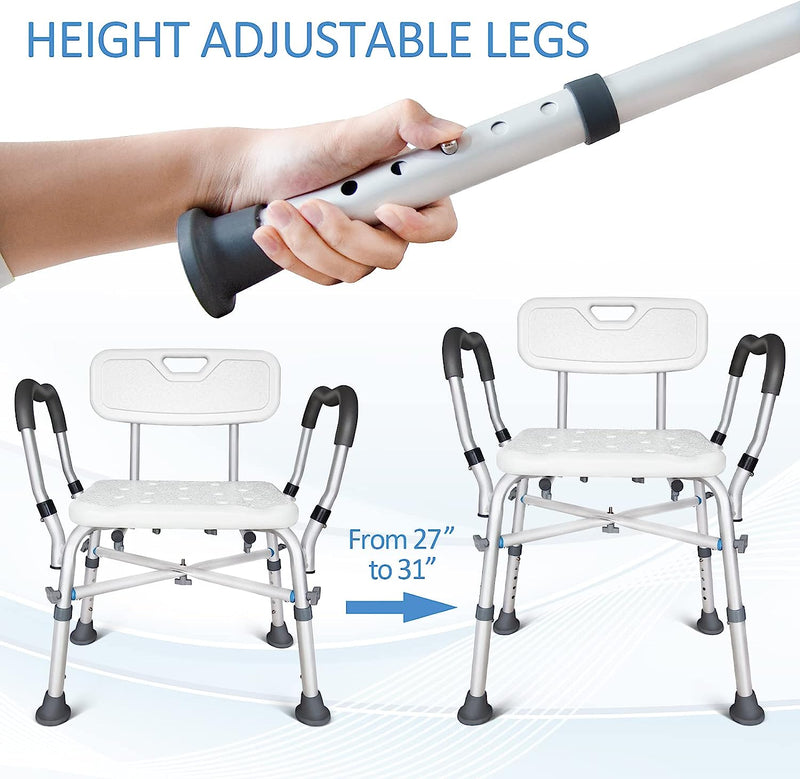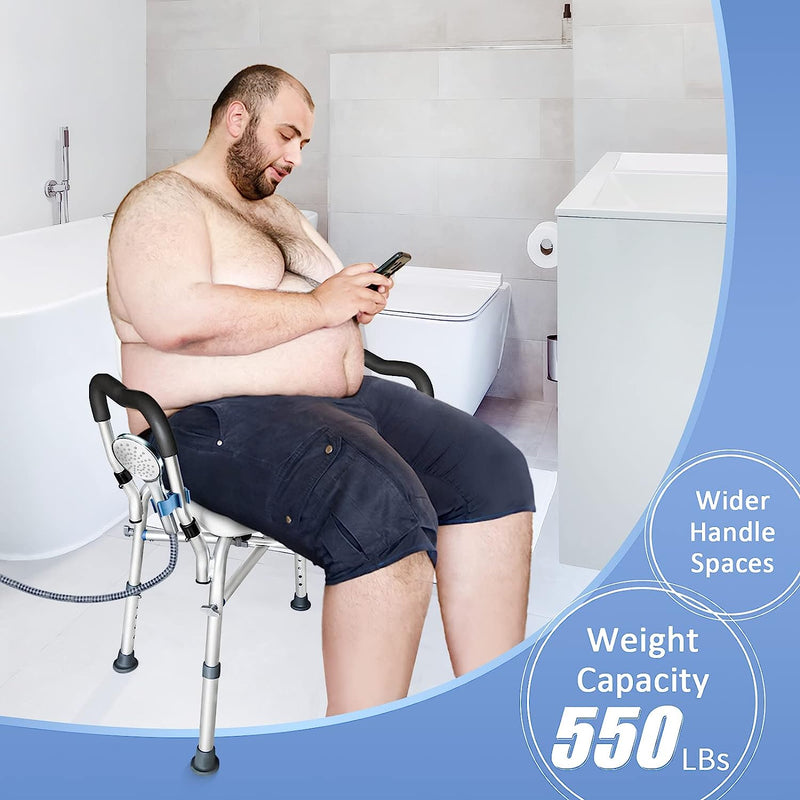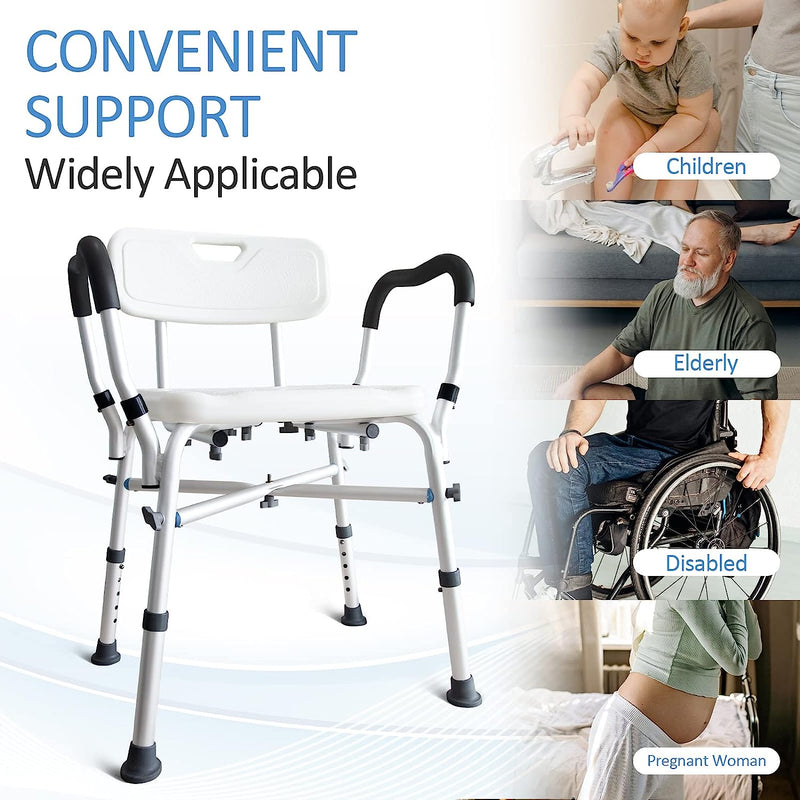 Aluminum Alloy

[Durable, Reliable, Heavy Duty] - KingPavonini shower chairs with arms are made with premium aluminum alloy frames. This sturdy shower chair comes with a reinforced crossing bar and back support for extra strength up to 550LBs,is one of the best shower chair for Elderly, Adults, Disabled or people recover from surgery.

[Comfort to Use] - This bath chair have a bath seat pad which is antislip and detachable, and easy to clean. This shower chair for the elderly has 4 anti-slip rubber feet to make it stable. Many drainage holes on the bathtub and pad, can help water drain during bathing.

[Wider space, adjustable height] - This tub bench has special-designed padded handles that allow Senior users have a wider place to shower. M-shape handles are more anti-slip than normal U-shape handles. Adjustable legs allow you to customize chair height based on your requirements.

[Portable and Tool-Free assembly] - This shower chair is also portable design, makes it lightweight and easily lift in daily use. It Can be assembled just hand, with no additional tool requirement.

[100% satisfaction services] - It's our mission to provide exceptional products that exceed the expectation of our customers. please contact us if you meet questions related to our products.