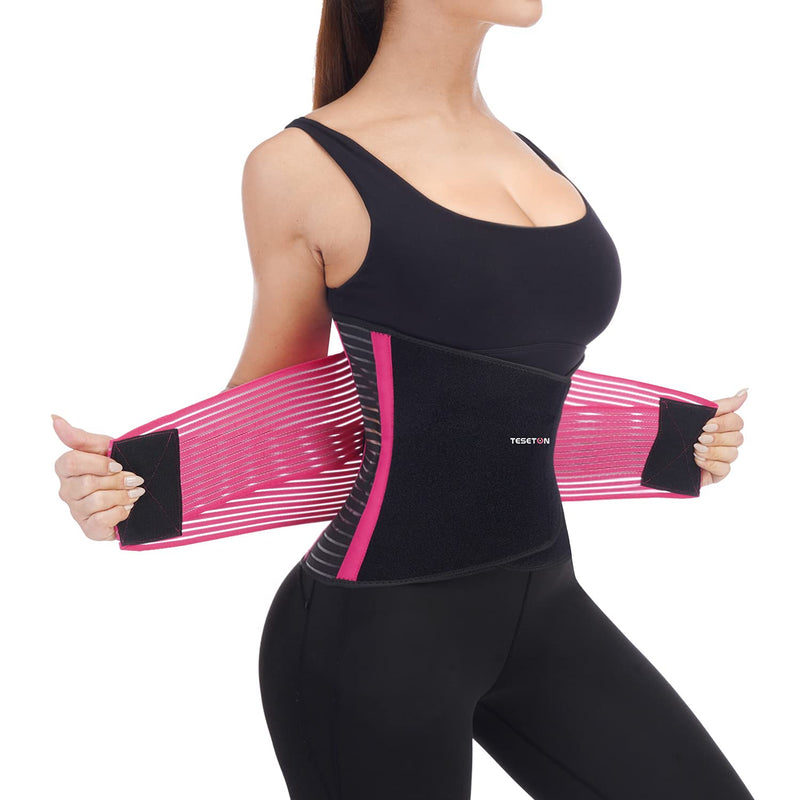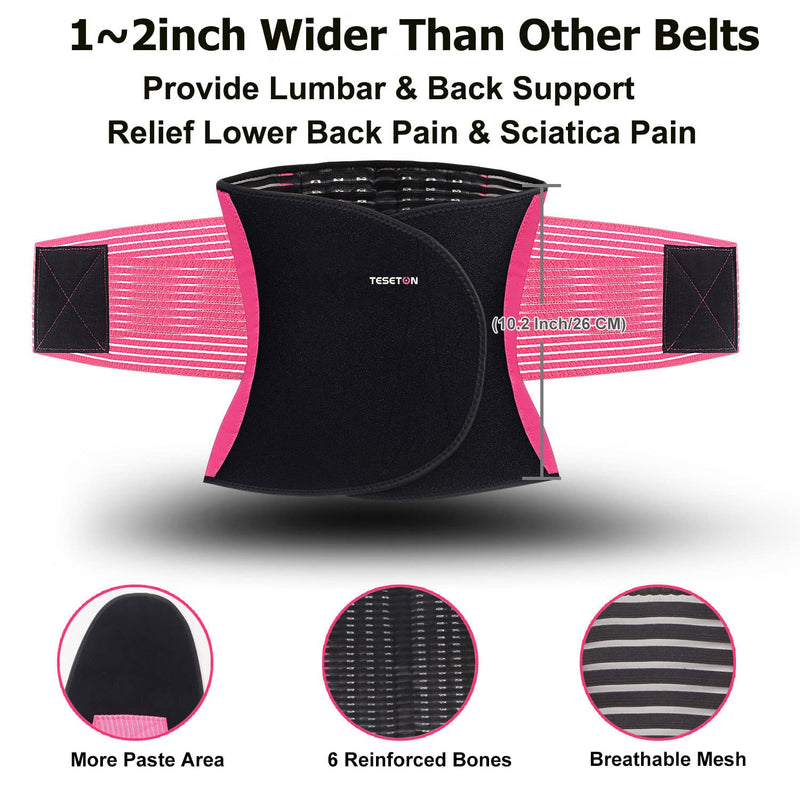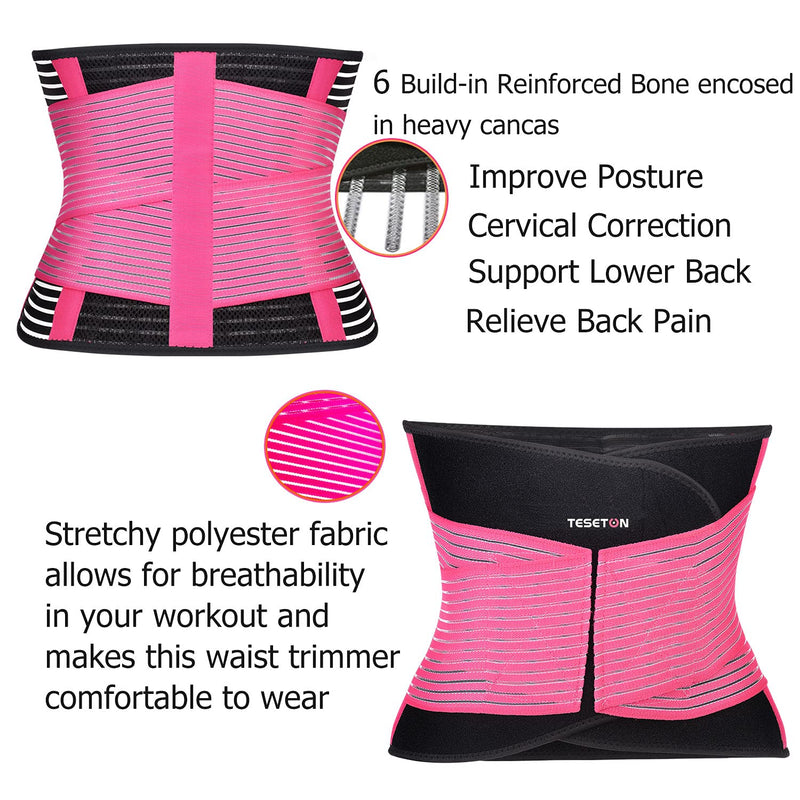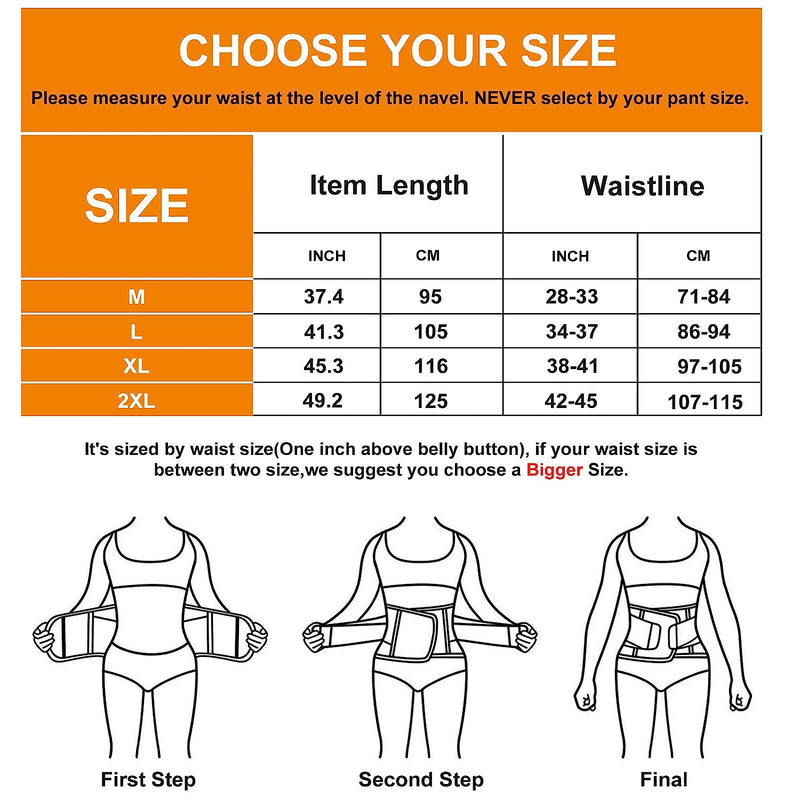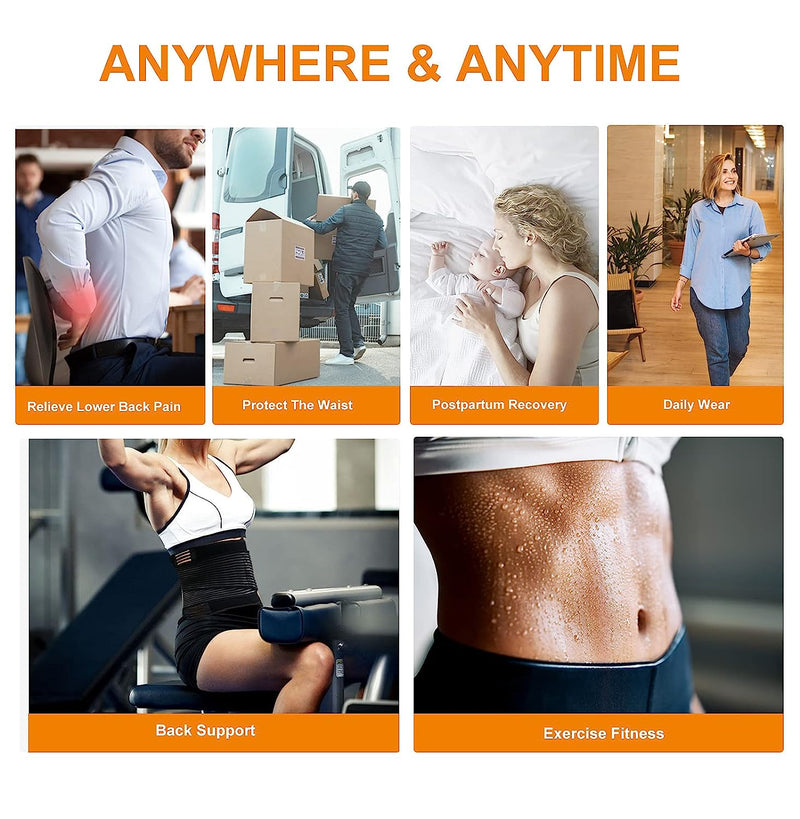 RELIEVE LOWER BACK PAIN: TESETON back support belt contains 6 reinforced bones, which offer 360° stronger vertical support to lower back, prevent excessive rolling of your muscles and decrease the pressure on your discs & waist . It is very suitable to relieve lumbar and back diseases such as sciatica, disc herniaion, and scoliosis.

PREVENT BACK INJURIES:TESETON lumbar support belt with 2 elastic straps are designed to add extra compression around lower back to prevent back injuries from weight lifting, long time standing or sitting, doing housework, working, running, hiking, workout, etc.

UNIQUE DESIGN: TESETON back brace for men is wide enough (26cm/10.2inch width) to cover your waist easily. Double adjustable Velcro closure can be tighten as much as needed for comfort, and the outer layer is made of elastic polyester fiber with a breathable hollow mesh that it is super comfortable to wear.

FOUR COLORS FOR OPTION: 4 colors (black, pink, blue and purple) are suitable men and women. You can choose your favorite color.

WHICH SIZE IS RIGHT FOR YOU: We suggest measuring your waistline by one inch above your belly button and then compare the measurement against the size chart.