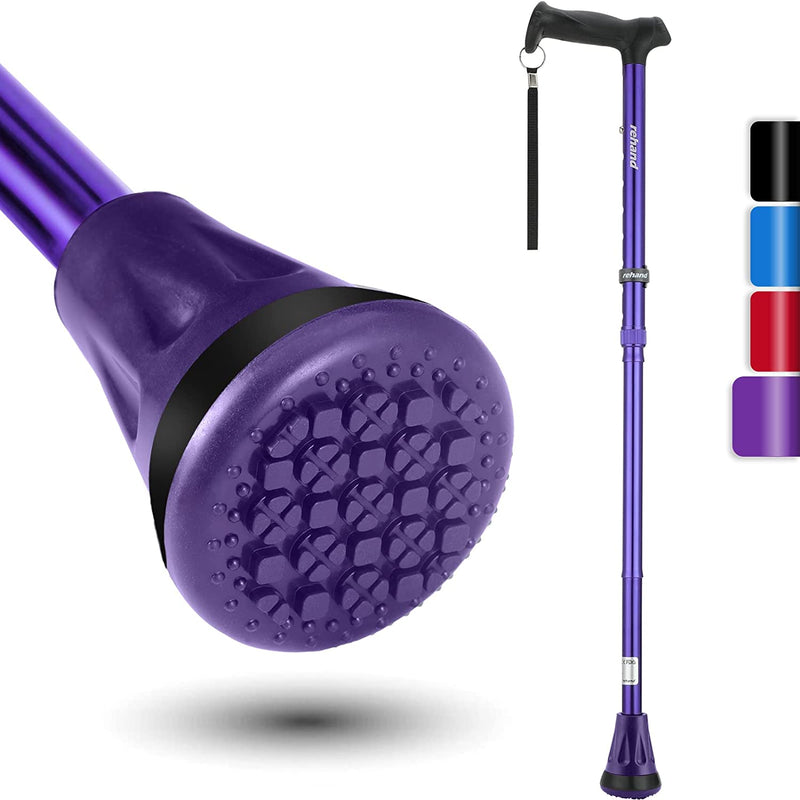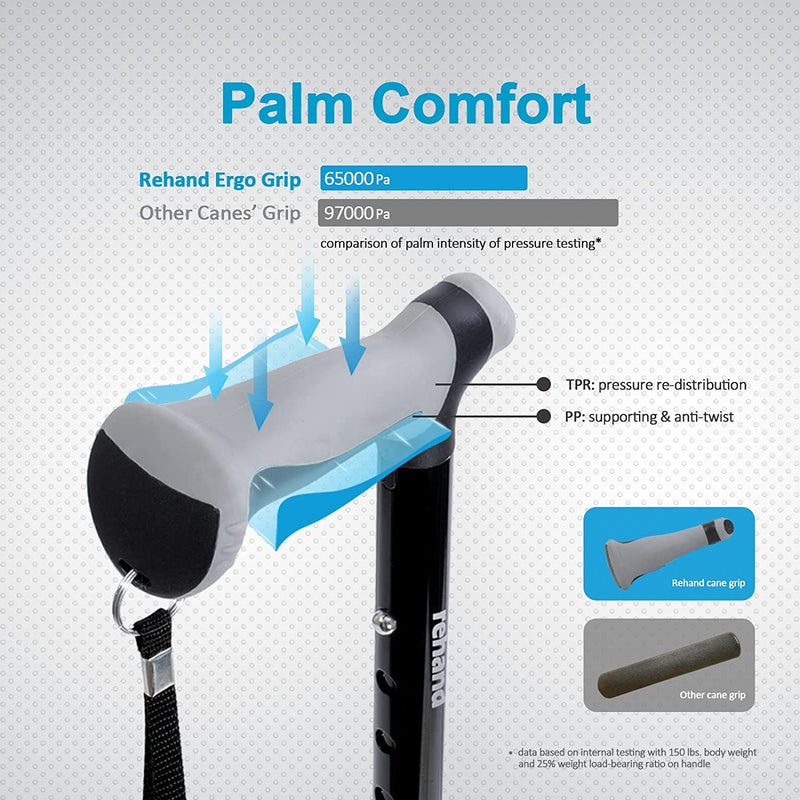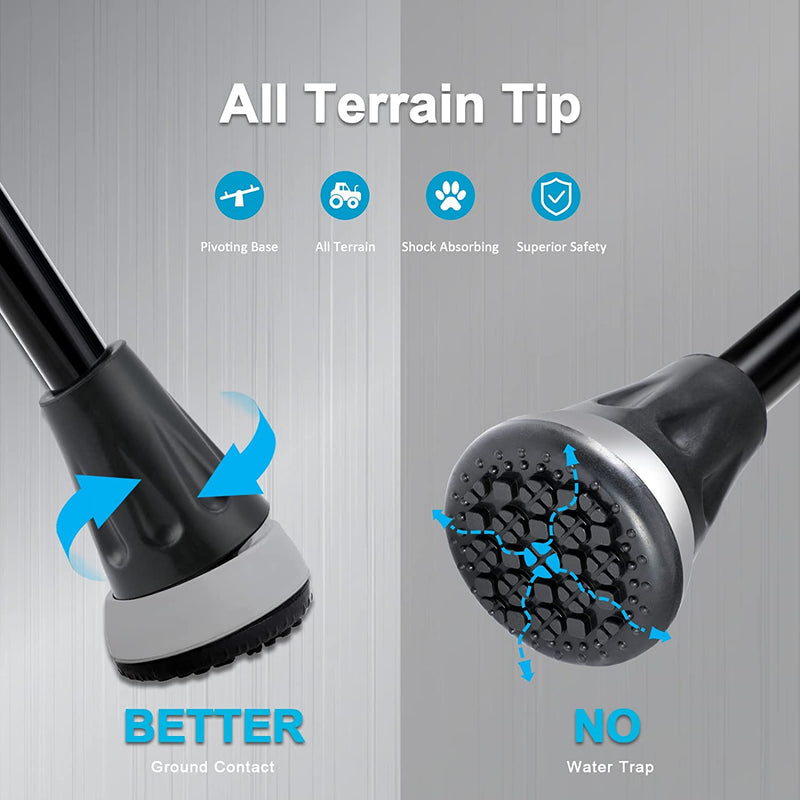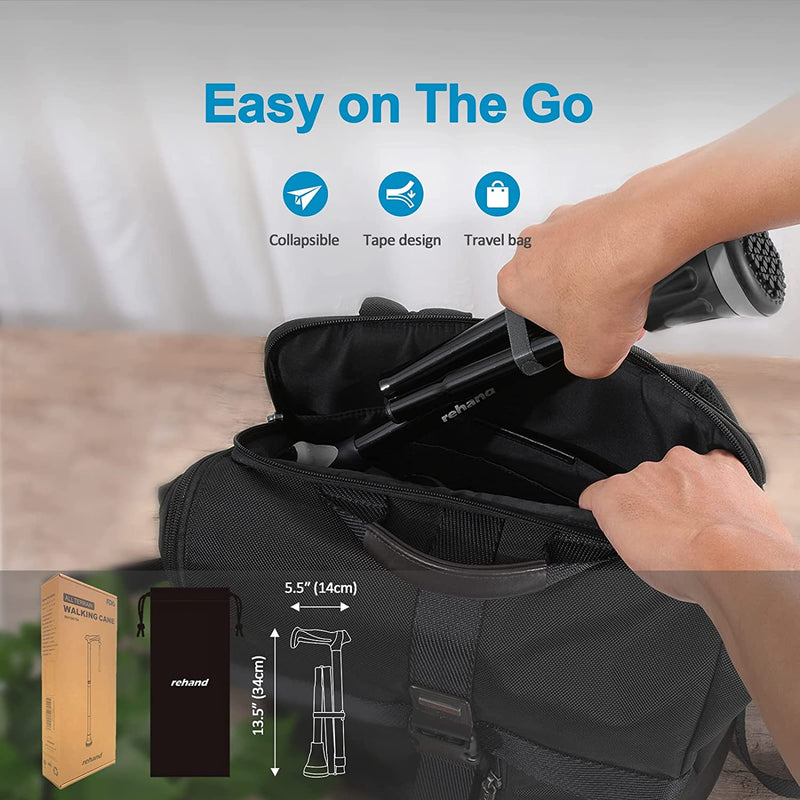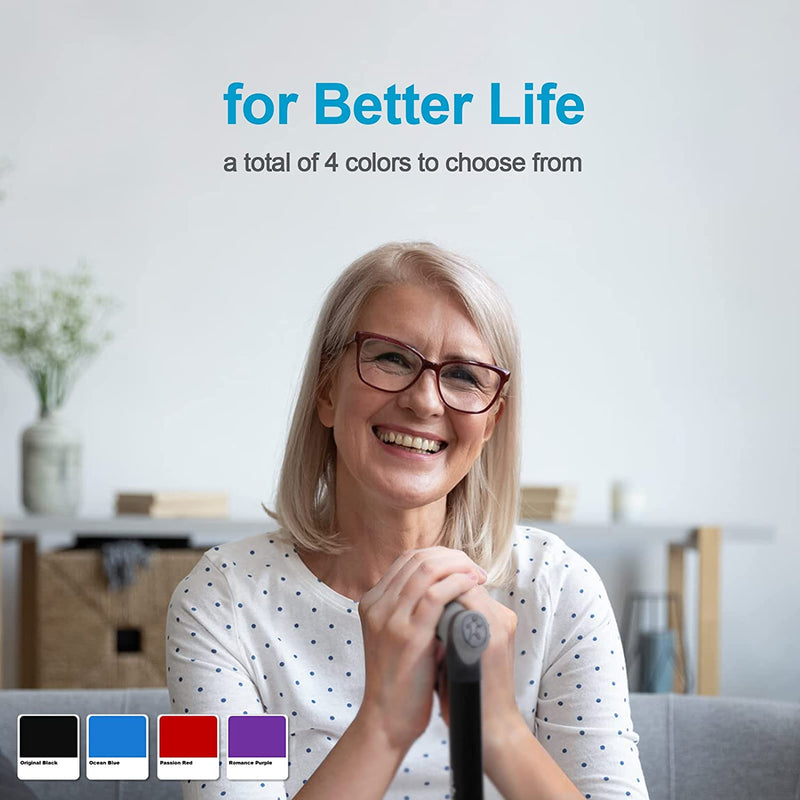 PREMIUM MOBILITY AIDS SOLUTION: Best father's day gifts, adpoted with the latest innovation, walking cane from rehand medical redefines the premium balancing mobility aid. With the cane in hands, you will see this particular cane was designed just for you and your loved ones. What you get: a folding cane, a travel bag, a friendly customer service and a brilliant using experience.

RELIEVE PALM PRESSURE: Compared with traditional T grip devices, rehand innovative handle is longer and wider, and can offer bigger contact area with palm. Handle's hard PP material offers more supports and confidence while soft TPR material offers more comfortableness and stableness. Ergonomic hand grip can reduce palm fatigue and prevent muscle cramping dramatically. High quality nylon wrist strap allows users to feel like seamless extension of the body.

PIVOTING & SHOCK ABSORBING: Cutting edge patented technology combines these 2 in 1. All terrain pivoting & slip-resistant base provides superior stability and ground contact on uneven surfaces. Multilayer rubber structure absorbs shocks and dampens the impact on the joints and muscles from shocks. Entire base system maximizes the safety in daily mobility.

WRAP IT UP: Being constructed with durable & lightweight aluminum frame, with a collapsible design, this walking stick can be wrapped up in seconds and easily can be fitted into a briefcase, wheelchair bag, or even purse. A premium hook & loop fastener tape on the cane shaft comes as standard, which can be used to tie up the cane conveniently. All thoughtful designs make carrying and storage no headache anymore.

Up to 8 ADJUSTABLE HEIGHT: Rehand adjustable cane fits for people from 5'(152cm) to 6'5''(195cm). 8 adjustable height with one-inch increments makes almost all seniors, elderly and injured persons can easily adjust the cane to proper height fitting user's height. The adjusting range of walking stick itself is from 2'7'' (78cm) to 3'2'' (96cm).