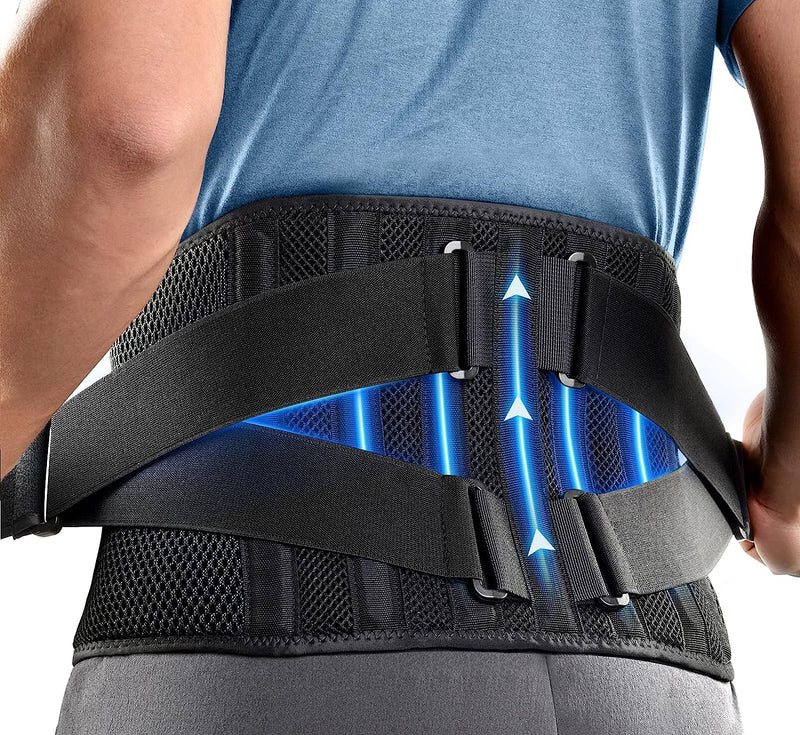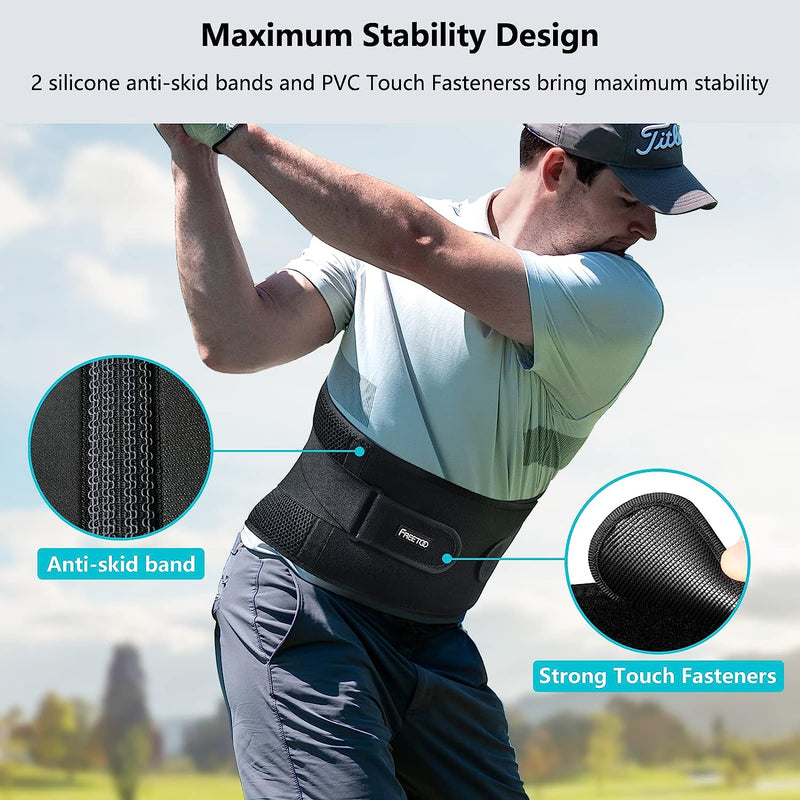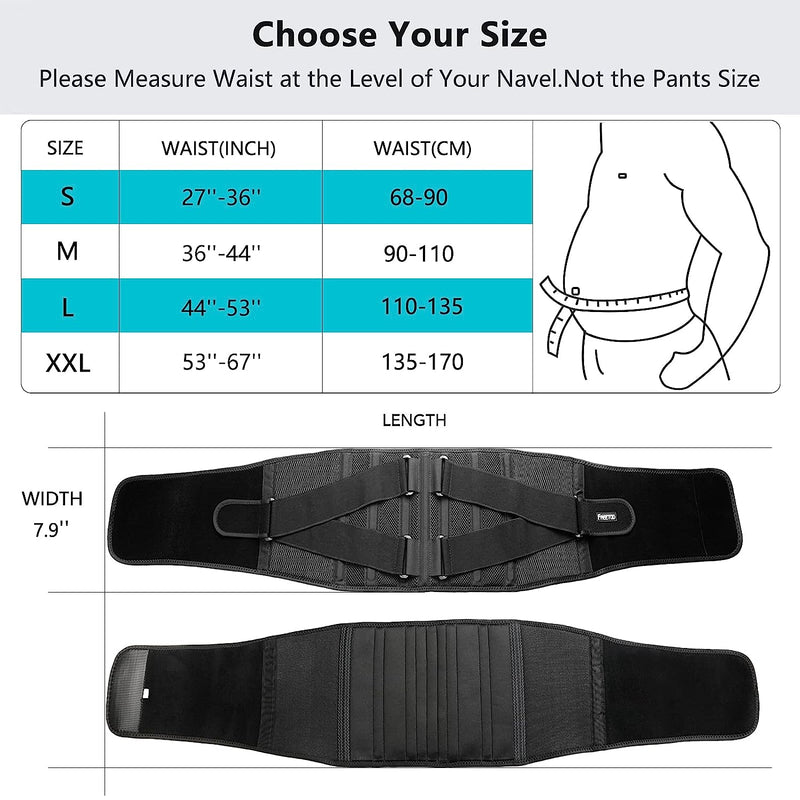 [Take Pain Away Immediately] FREETOO back brace contain 4 Memory-Aluminum stays which is 4X supportive than PP,and 2 steel springs placed along the waist side,providing 360° stronger support to lower back,and relieving back pain caused by arthritis,disc herniation,sciatica,spinal stenosis,scoliosis,and ankylosing spondylitis,etc.

[Most Breathable Air Mesh] The Air-Mesh channels of the brace provide comfort for all-day wear even the toughest work.This back support is made of 4-way stretch tech, which is lightweight and bring you an ultimate baby-skin-like silky touch when wear it under the cloths, perfect for back surgery to restore.

[Strongest Extra support] Back support elastic straps is designed 4 times stronger stretch yarn which easily add extra compression around back, lower back pain relief for men and women while heavy lifting,long time standing or sitting,playing golf,doing housework,gardening,working,etc.

[Maximum Stability] 2 Silicone anti-skid bands are designed on the 2 sides of the waist,preventing back support from riding up when sitting, bending or doing daily activities.The wide size velcro of 2 elastic straps provide maximum stability far beyond your expectations, made of PVC material that usually used for babies clothes,will not scratch your skin or damage your clothes.

[Buy with Confidence] FREETOO will provide a 100% happiness guarantee! You have no risk to try this.