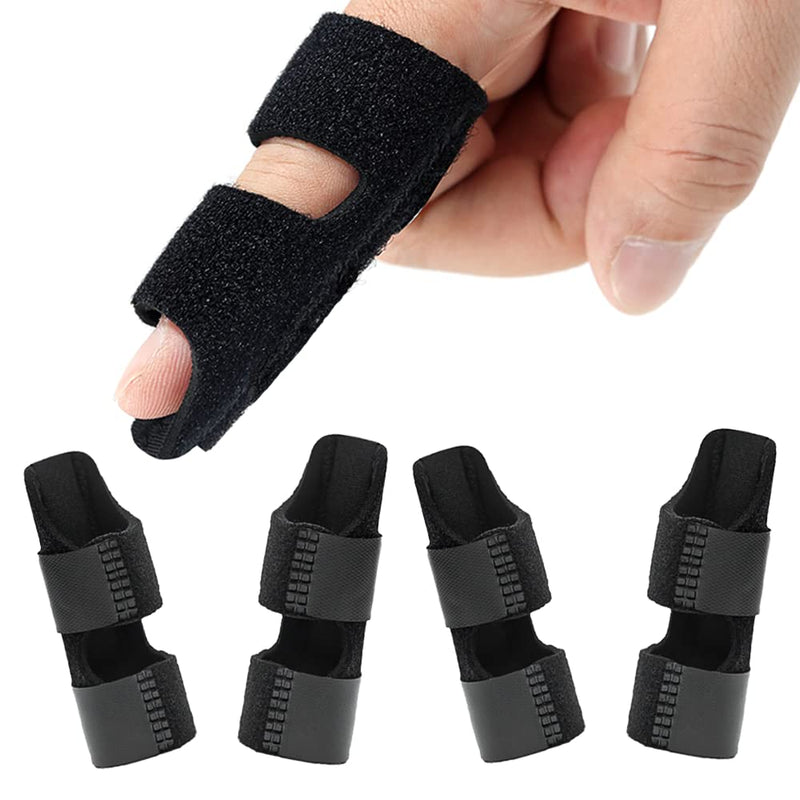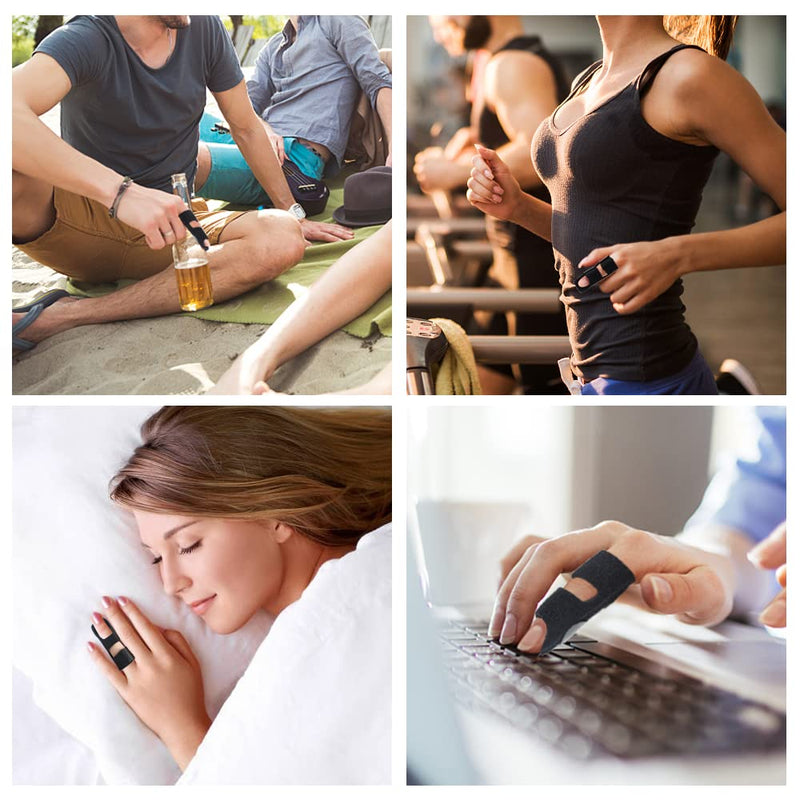 What You Get: You will get 4 pcs products with individual package in a nice box.It is suitable for adult to help fingers heal effectively, can effectively relieve the pain caused by arthritis, tendinitis, swelling, sprains and hammer fingers.Stabilize and immobilize injured or broken fingers to speed up the entire healing process.

Give You a Peaceful and Restful Day: This finger splint can be put on at night while sleeping, while typing or driving during the day, as well as to avoid finger surgery or post-surgery pain relief, sports injuries.

Comfortable and Portable: Made of nylon, neoprene composite materials.Built-in aluminum strip, finger straight, comfortable and soft to wear.Built-in aluminum strips keep fingers straight.Small size, light weight, easy to carry.

Easy to Adjust and Fasten: Can be worn on either the left or right hand. Fits Index Finger Middle Finger Ring Finger.

After-Sale Service: Each of our products have been subjected to strict quality testing before leaving the factory to ensure that they can be used normally. If you find any quality problems, we will provide you with free replacement and refund service in accordance with policy.