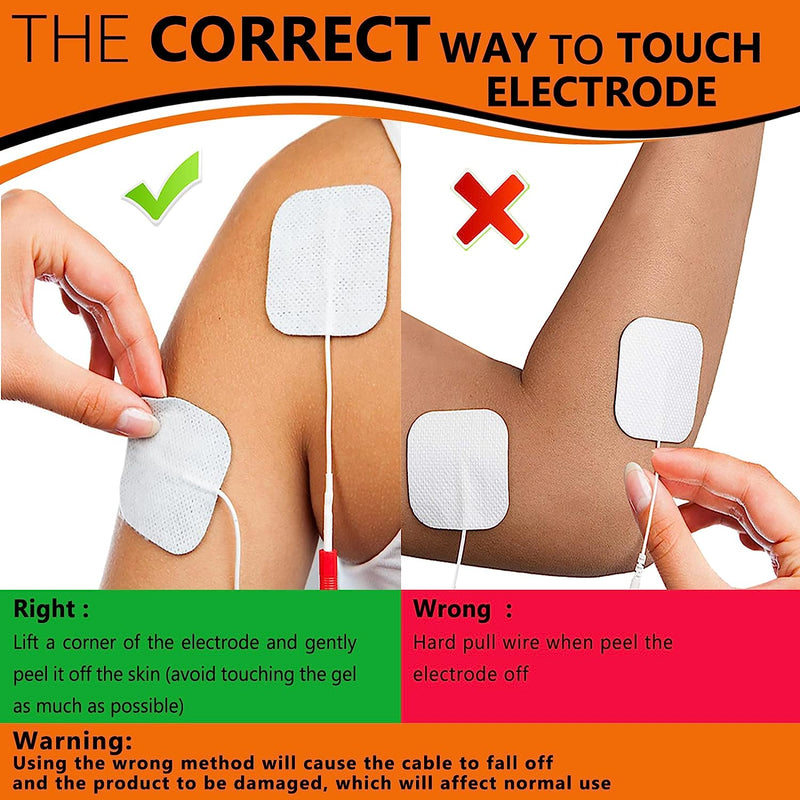 Reusable Electrodes:Our pads are washable and reusable, up to 35 times reusability by using in right way. If the pads contaminated with dust or dander, you can rinse the pads with running water and dry it natrually, it will be sticky again.

24 Pieces Super Value package: 12 Pairs of electrode pads, totally 24 pieces replacement pads

CE, ROHS Approved: Highly ensured for optimal safety when getting fast relief through certifications, further protects you from harmful additives and consumption of prescription medication.

Trusted Quality: Designed with you in mind, our premium pads are latex-free and non-irritating to ensure users of all skin types have a safe, comfortable experience! They also feature gray cloth backing for durability and re-sealable packaging for a longer lifespan.

Universal Compatibility: As a powerful muscle stimulator, a TENS machine helps relieve pain. But when electrode pads lose their stickiness, the unit becomes useless. Compatible with most TENS models, our replacement pads have your unit running like new again!