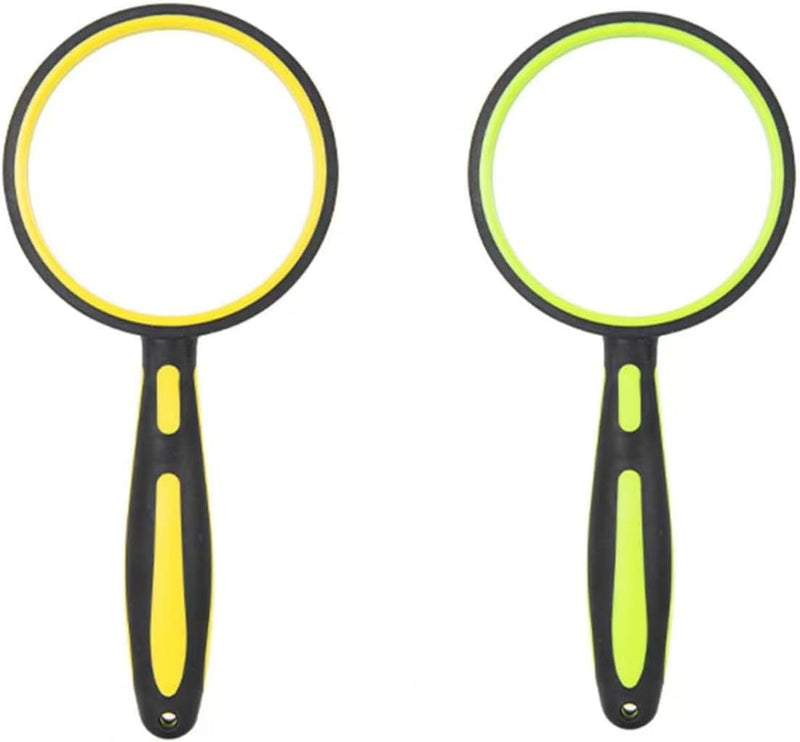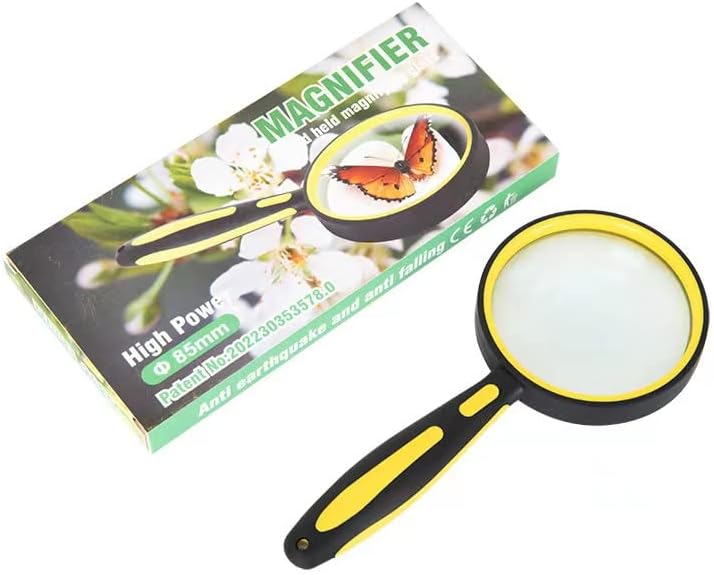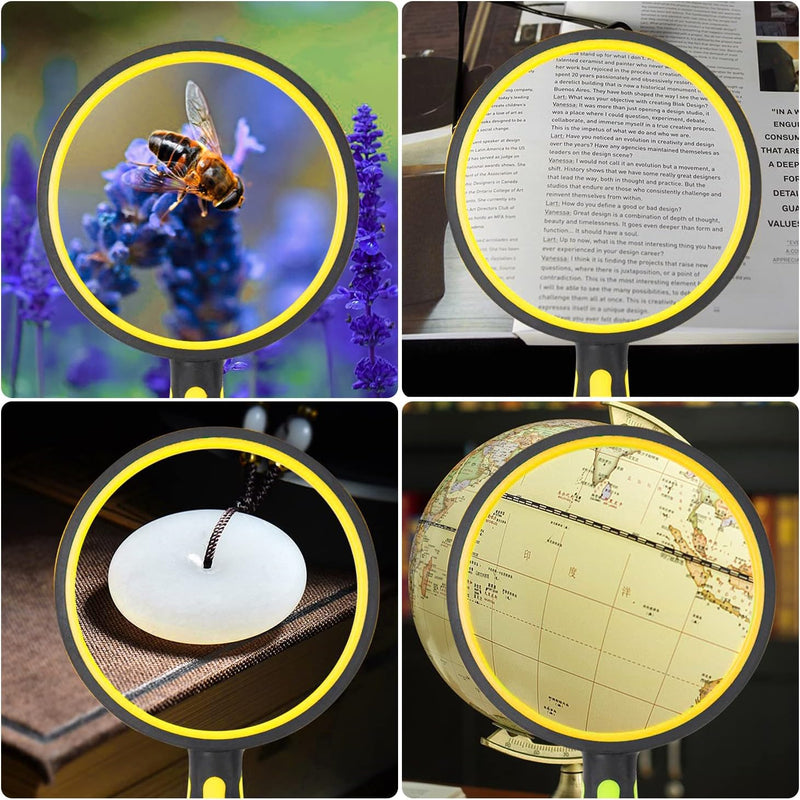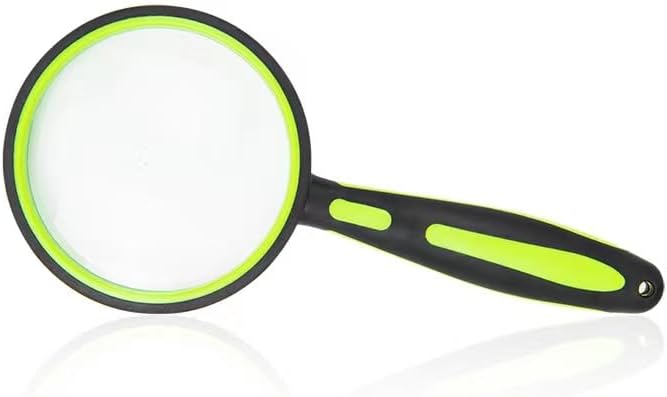 【2 Pack Magnifying Glass】

 

2 Pack 10X handheld Rubber reading magnifier gives you a clearer visual experience. This size magnifying glass is very suitable for children and the elderly to read, observe insects and science
【Comfortable Non-Slip Handle Design】Rubberized handle and frame make this magnifying glass lightweight, non slip soft, substantial and easy to grip. Don't worry about scratching and cracking because of accidental dropping.
【WIDELY USED】Great for reading books, insect and kids hobby observation, brings fun for kids nature exploration and helps seniors reading books, newspapers, print on ingredients labels

【Shatterproof】 The rubber-like frame is used to ensure that the glass lens is not easily deformed. Hand-held magnifying glass weighing only 5.1 ounces: long-term use will not cause sore arms

【Size】Total length is 7.4 inches, lens inner diameter is 3 inches. The length of the handle is 4.1 inches, and the handle is comfortable and easy to hold. 10X lens, magnify the blind spot, you can clearly see many small things.