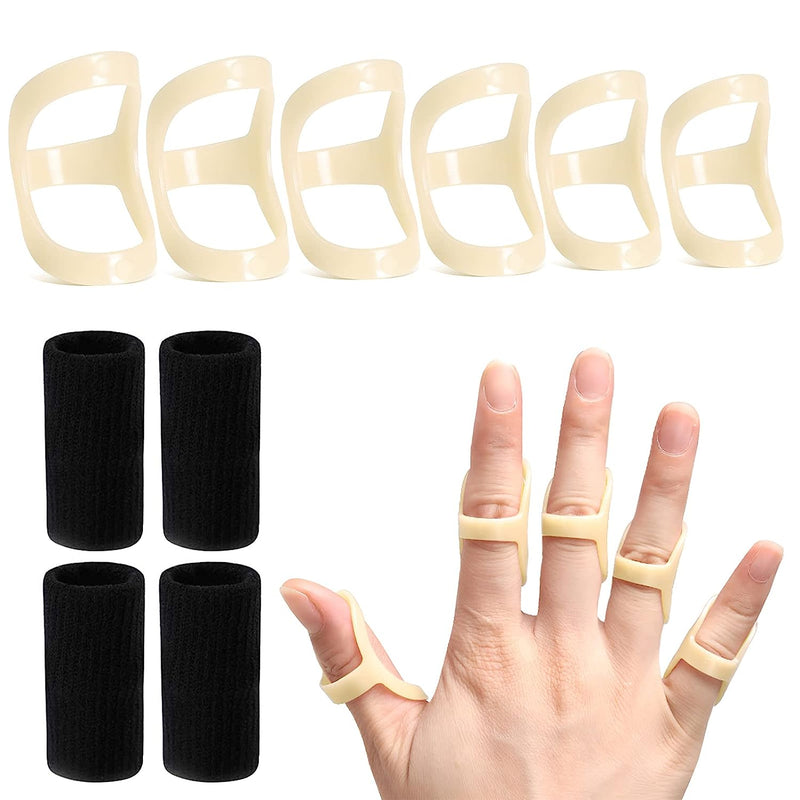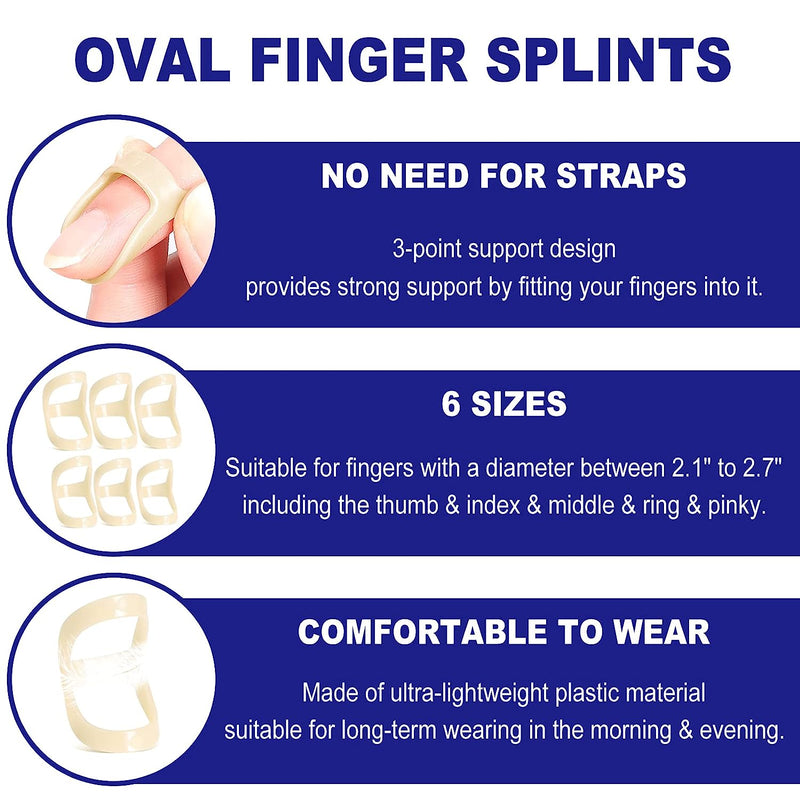 [Finger Brace Set] The set includes 6 oval finger splints of varying sizes and 4 black finger compression sleeves, providing ample options to meet your needs. You can wear the finger sleeve first for added comfort and then put on the oval finger splint, or wear the oval finger splint first and then the finger sleeve to prevent slipping and enhance aesthetics.

[Size Guarantee] RonJea finger ring splints come in 6 sizes, suitable for joint diameters from 2.1" to 2.7", allowing you to adjust the fit to your preference for different situations. If our splint set is not suitable for you, we offer a full refund. (Refer to the second picture in the listing or the A+ detail module for detailed sizing information.)

[Versatile] RonJea oval straightener provides strong support for your fingers, while the finger sleeve offers auxiliary support. Together, they can effectively address a wide range of finger problems, including finger arthritis, trigger finger, mallet finger, and straightening.

[Comfortable to Wear] Our oval trigger brace is made of high-quality plastic, lightweight, and features smooth edges and surfaces for a comfortable feel. For an even softer contact, you can choose a larger size brace paired with a finger sleeve. It is ideal for long-term wear during the day and night.

[No Need for Straps] Neither the trigger finger brace nor the finger sleeve requires straps or velcro, making it easy to wear with a single hand and saving you time and effort.