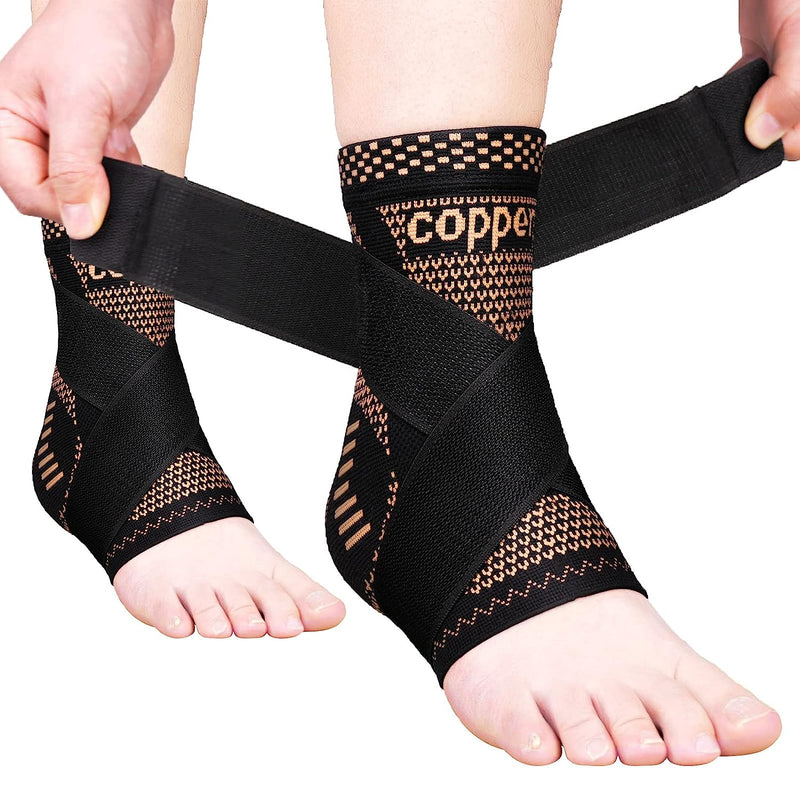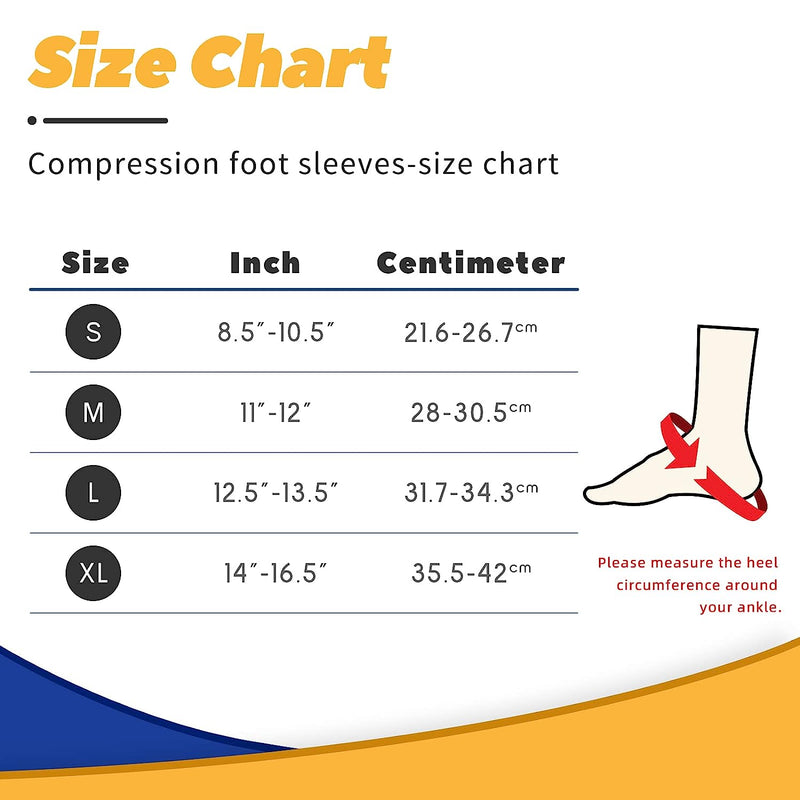 Copper-infused for added benefits: The ankle brace is infused with copper, which is not only provides support and compression but also promotes healing and reduces the risk of infection. The copper ankle support for women and men is a great choice for those who want an extra layer of protection and care for their ankle.

Adjustable and secure fit: The ankle compression sleeve for women and men comes with an adjustable strap that allows you to customize the level of compression and ensure a secure fit.The sprained ankle support is designed to fit snugly and comfortably around the ankle.

Speed up recovery: The ankle sleeve provides compression on the heel, arch, ankle, and toes, minimizing the risk of injuries while you walk. And improve blood circulation and alleviate pain associated with common foot injuries, such as a sprained ankle,arthritis, swelling, and other ankle pain. The ankle wrap for sprained ankle can speed up the recovery process and reduce the risk of re-injury.

Versatile use: The ankle brace for sprained ankle can be worn during a wide range of activities, such as walking, running, hiking, cycling, basketball, tennis, and other sports. It provides the necessary support and protection to help you perform at your best.

Comfortable and breathable: The copper ankle support for women and men is made with high-quality, breathable materials,that wick moisture away from the skin to keep your foot dry and comfortable all day long. The lightweight design also ensures maximum mobility and flexibility.

Customer satisfaction guaranteed: The copper ankle brace for women and men comes with a satisfaction guarantee, ensuring that you are completely satisfied with your purchase. If you have any issues or concerns, the customer support team is always available to assist you.