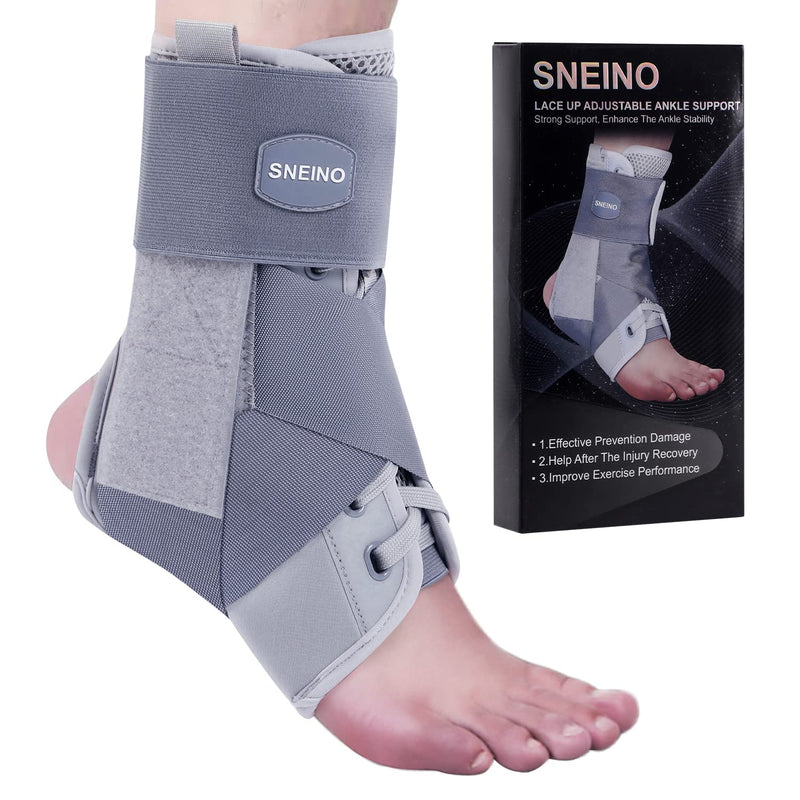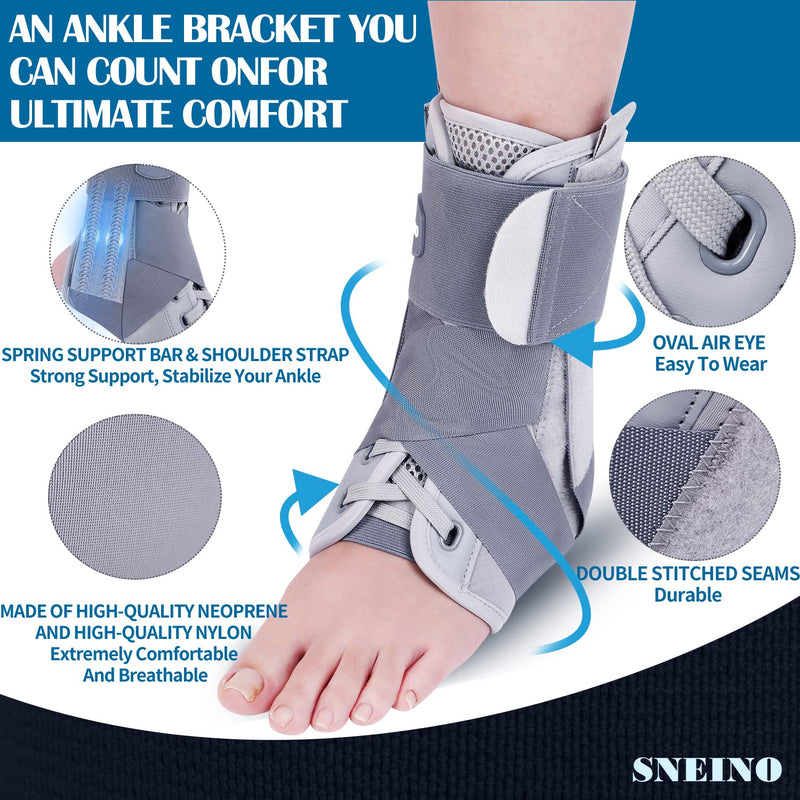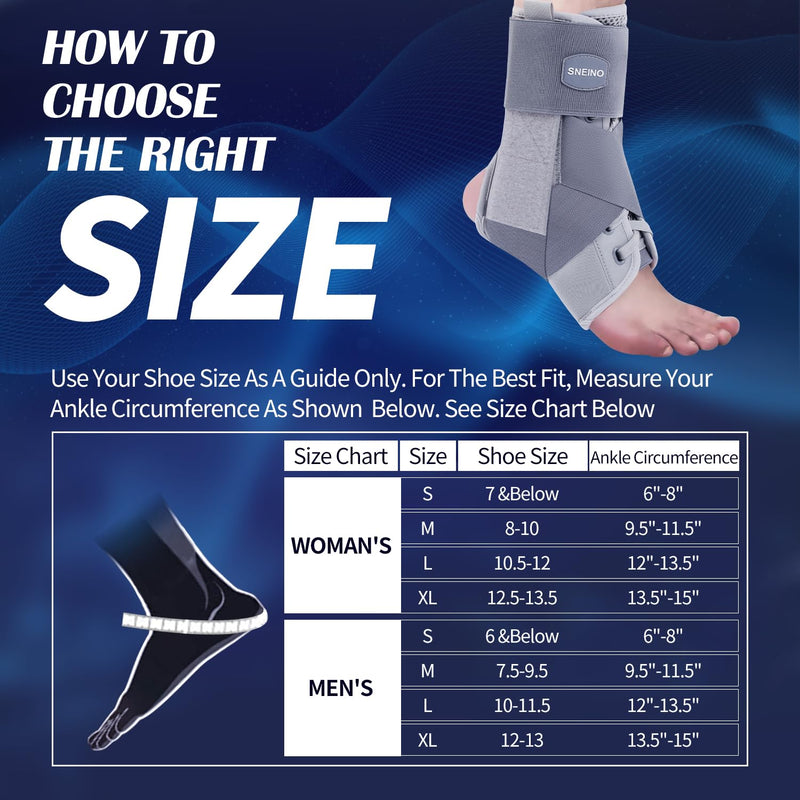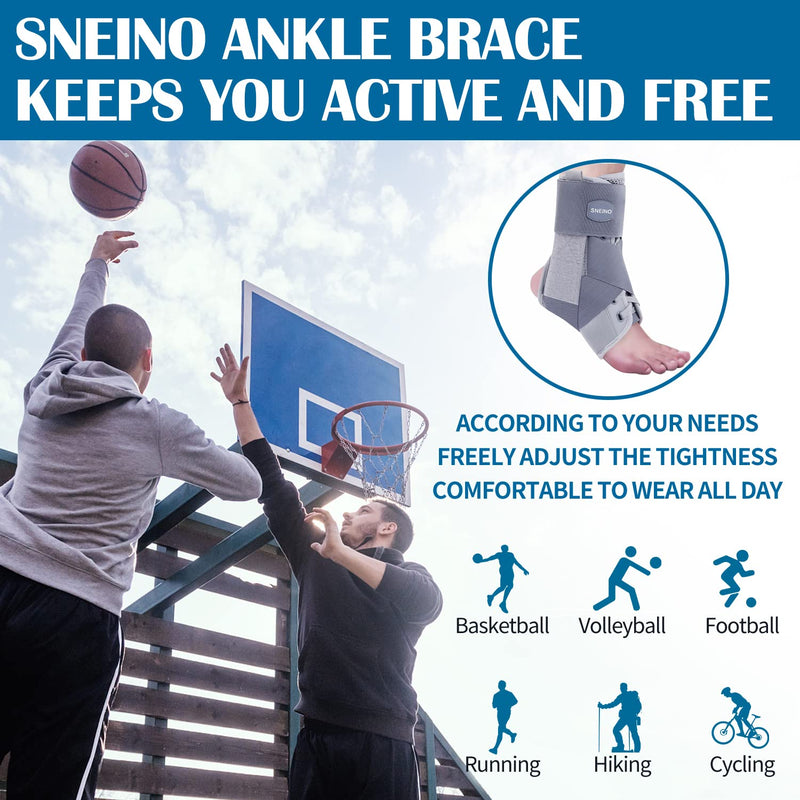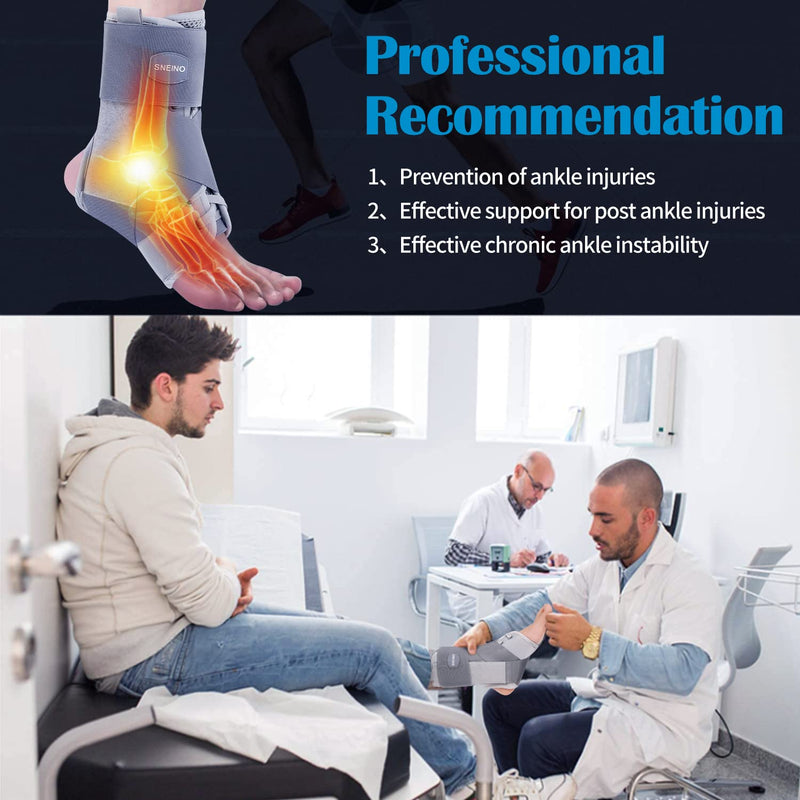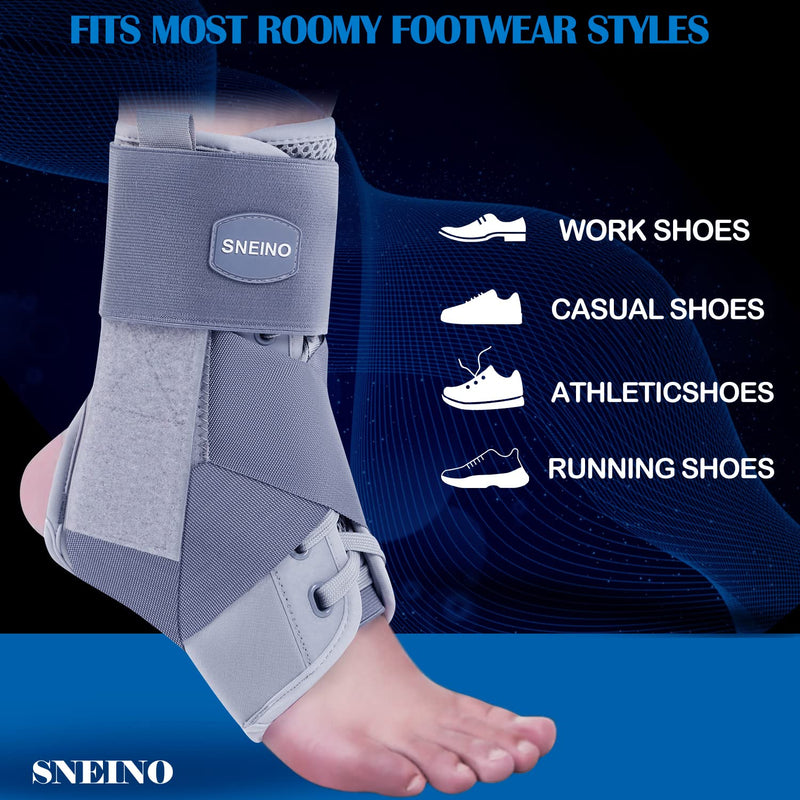 THIS ANKLE BRACE IS A DISTINGCTIVE DESIGN:SNEINO ankle brace upgraded 360 degrees around the ankle support, stability, stronger support. Ankle brace for women made of neoprene, elastic, durable and breathable and comfortable quick-drying characteristics. So you can wear ankle stabilizer comfortable to spend the day.

GREAT STABILITY TO YOUR ANKLE:On both sides of the ankle brace, there are two spring steels to enhance the stability of the ankle support. In addition, the ankle support bracket is designed with 2 stabilizing straps to enhance ankle stability. An ankle brace for sprained ankles to help you recover from injury and prevent injury.

RELIEVE YOUR PAIN & COMFORTABLE : SNEINO ankle brace with reinforced side stabilizer and curved arch design can quickly reduce the pain and pressure of the ankle. Ankle support brace for women can also help Achilles tendinitis, joint pain, minor sprain pain relief, and injury recovery. ankle brace for sprained ankle is also an ankle stabilizer recommended by orthopedic surgeons.

CHOOSE THE SIZE THAT SUITS YOU MORE :Because not all feet are the same. So we designed an adjustable lace-up ankle brace. In order to adapt to the soles of various shapes and sizes. Remember, our size is based on regular shoe size. But each ankle brace can be adjusted to fit your position. If your size is somewhere in between. Please choose a smaller size for additional compression. Choose a larger size to reduce compression.