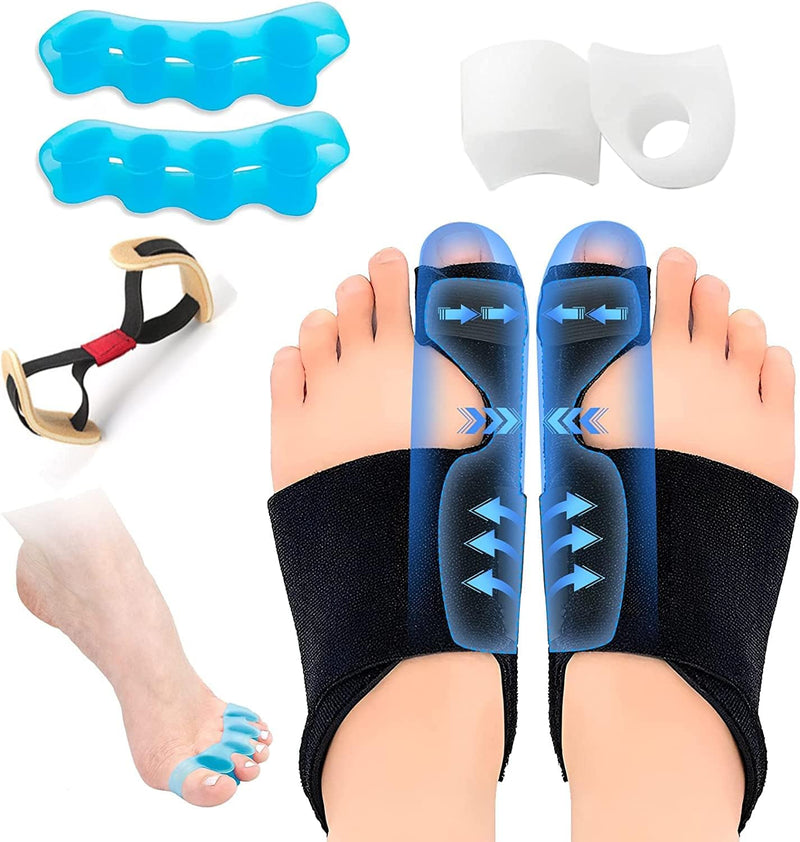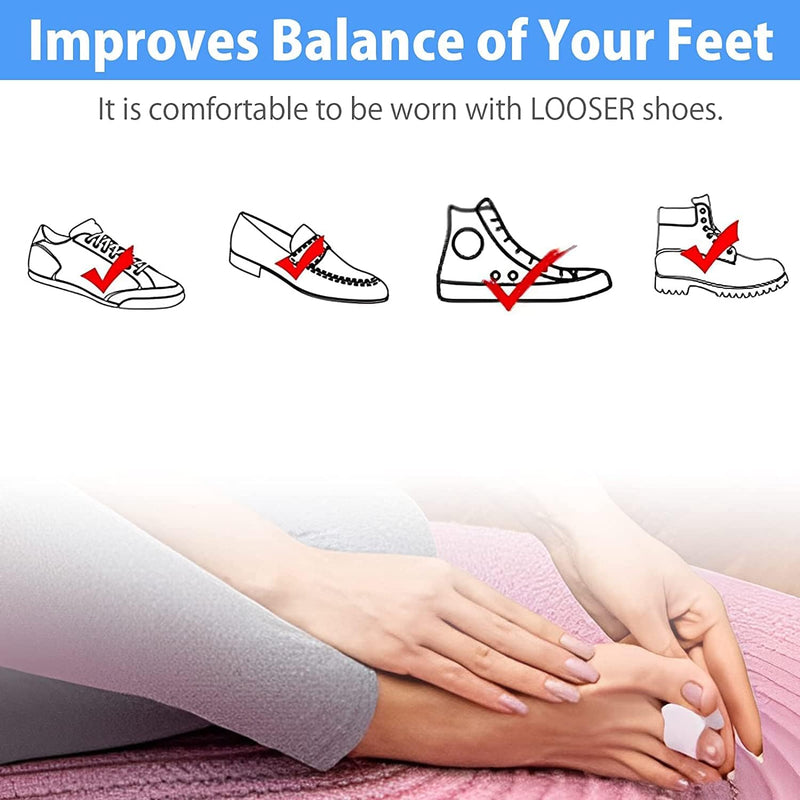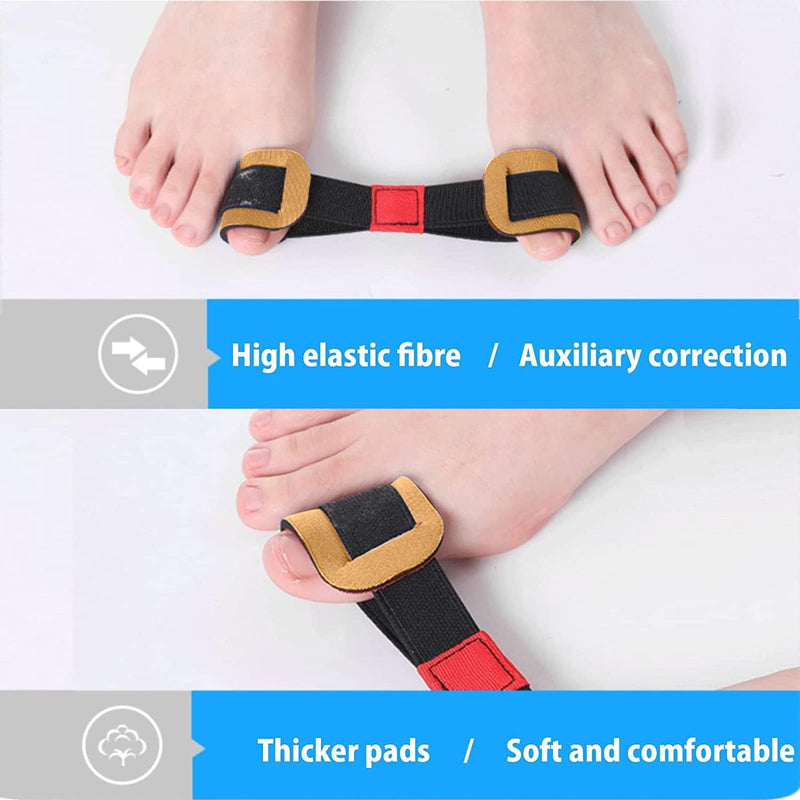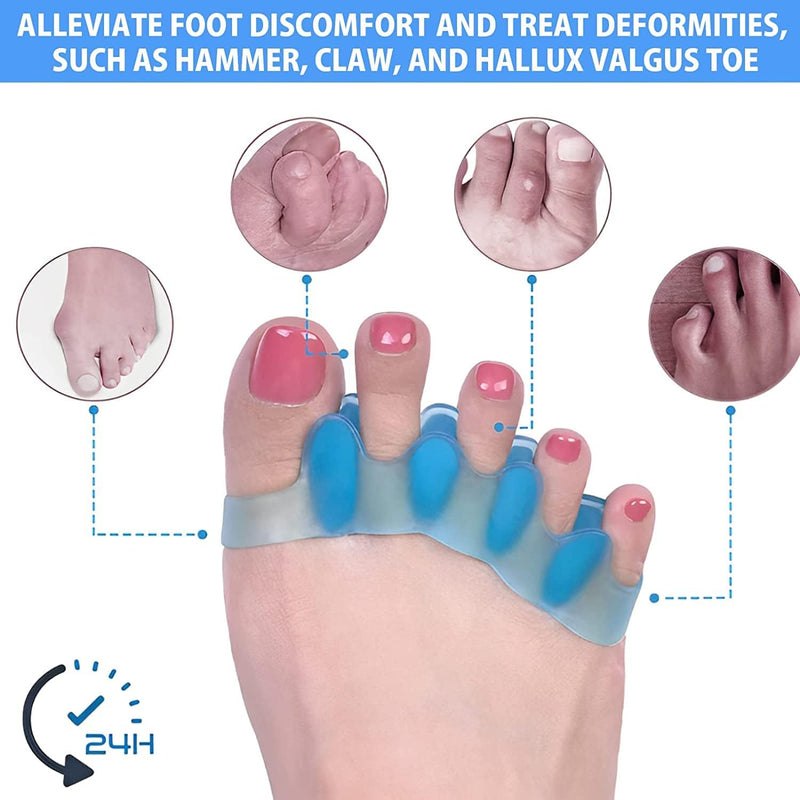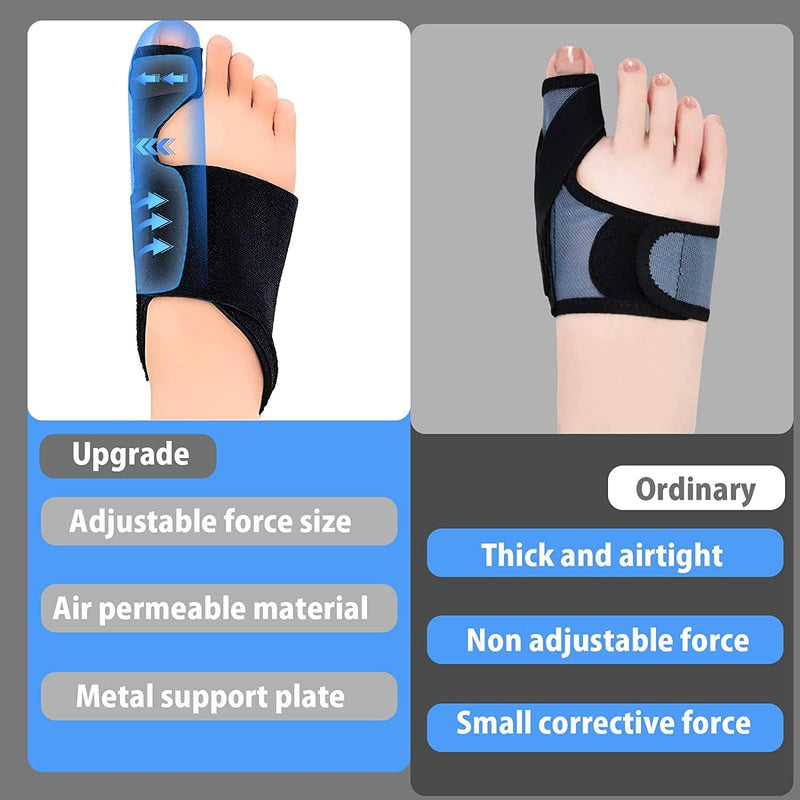 【7PCS CARE DAY-NIGHT SUPPORT KIT】Our bunion corrector for women & Men is a complete 7piece set.Our Bunion Corrector Kit including bunion correctors (1 pair), Daily In-Shoe Support: gel toe separators (1 pair) ,Single loop silicone toe separator (1 pair)and a Exercise Strap for Hallux Valgus Correction(1 pcs) to provide complete all-round toe alignment and pain relief from big toe pain and bunion.

【BREATHABLE AND LIGHTWEIGHT AND UNIVERSAL FIT】This bunion relief brace fits big toe straightener most sizes .Made up of breathable and washable fabric ultra-comfortable,The adjustable bunion brace is lightweight, breathable and comfortable to wear and fit for all.The adjustable night splint has a bendable metal bar that can gently pull the big toe back to its natural position. The bunion corrector comes in a universal size.
【ERGONOMIC DESIGN】The ergonomically designed bunion corrector shape can help reduce friction and absorb pressure.gently realign the Hallux Vulgus contraction to provide pain relief in the big toe.Our flexible orthopedic bunion corrector for WOMEN and MEN secures with three NON-SLIP STRAPS around the heel, instep, and big toe. realign the big toe to its correct position .
【SINGLE LOOP SILICONE TOE SEPARATOR l】Is designed to provide noninvasive pain relief from bunions, or hallux valgus, and overlapping toes by gently realigning and straightening your big toe. Simply slip the ring over your second toe and position the gel pad against your big toe. The gel cushion will keep your big toe in proper alignment to prevent it from overlapping or rubbing against your second toe.
【TOE SEPARATOR AND STRETCH BAND】

 

The toe separator and the toe stretch bands come in a universal sizes. The discomfort associated with bunions, hammer toe, and toe overlap may be alleviated with the use of our gel toe separator. Will help separate toes that are not naturally aligned to align them with the muscles and adjacent toe,exercise strap can help to protect and reduce bunion, realign toes back to correct position, reduce the pressure and friction of your toes with shoes and sandals.